trade

it™

is an enterprise-class ecommerce platform that powers multichannel retailing, global ecommerce and sophisticated omnichannel strategies, handling any mixture of brand, B2B, retail, international or multi-site requirements. It's a highly robust, yet flexible and scalable retail & B2B ecommerce platform combining leading edge ecommerce, advanced content management, innovative marketing functionality and smooth order processing.
The tradeit ecommerce platform
Highly flexible, scalable and proven Retail & B2B ecommerce platform with a customisable framework which enables us to tailor ecommerce solutions to meet individual and highly complex requirements
Constantly evolving with frequent new releases and rich features future proofing your investment. As we own and develop the platform in house, it can be moulded to your exact requirements and designs
Red's superior hosted ecommerce platform model avoids the limitations of SaaS and similar models, resulting in a superior ROI and a lower total cost of ownership
Complete in-house control for non-technical users via the built-in content management and administration system
Strong multichannel capabilities giving you one master platform connecting multiple channels
Fully integrated with all supporting systems spanning 3rd party or bespoke in-house solutions
Scales in line with your business meaning you never outgrow it, avoiding expensive and resource-hungry re-platforming projects
Leading ecommerce platform powering world class, engaging & award winning ecommerce websites
Class-leading ecommerce functionality
tradeit features enterprise-level ecommerce functionality helping retailers, manufacturers, distributors and wholesalers deliver class-leading ecommerce solutions. Developed over the last 15+ years to suit the separate requirements of both B2B and Retail ecommerce, tradeit contains all the tools you need to empower your ecommerce team.
The best ecommerce platform for growth
Infinitely scalable, flexible and robust, the tradeit ecommerce platform enables businesses to extend their reach into new markets, channels and business models.
Leveraging the tradeit ecommerce platform's innovative and agile technology framework, we can efficiently and effectively customise ecommerce solutions to meet individual and highly complex business requirements, delivering rich engaging ecommerce experiences that captivate and delight consumers. So whether you expand internationally, sell directly to the trade, launch new brands, grow your omnichannel footprint, or develop an online community, tradeit offers the functionality you need and can scale as your business does.
Our customers include forward-thinking multichannel retailers, wholesalers, distributors and manufacturers. Using the tradeit ecommerce platform they process hundreds of thousands of transactions and reach millions of customers throughout the world, shaping the evolution of the platform based on real world usage.
We provide innovative technology that places the customer at the heart of our development road map to ensure the platform's rich feature set delivers a superior experience for them. We frequently release new versions ensuring that our customers stay at the very forefront of ecommerce technology and their ecommerce operations never outgrow the platform.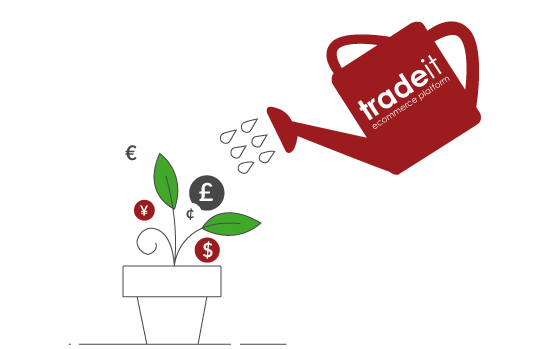 A reliable & secure ecommerce platform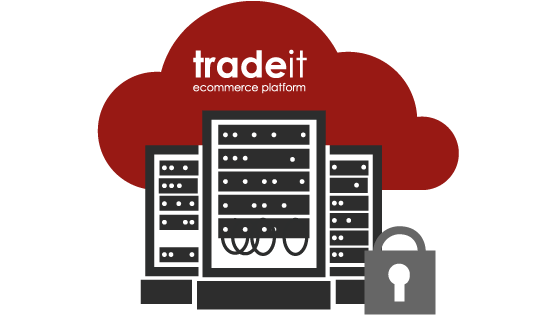 Platform security, compliance and peace of mind is provided by tradeit's premium, managed hosting services.
Choice of shared, dedicated or private, managed cloud hosting, fully supported by our specialist team of experts.
End-to-end solutions supported by the people who build, maintain, integrate, host and support your site.
Solutions fully managed and supported 24/7/365 to keep your sites running all the time.
Secure and PCI-DSS compliant with split system configuration for effective disaster recovery.
tradeit ecommerce platform news