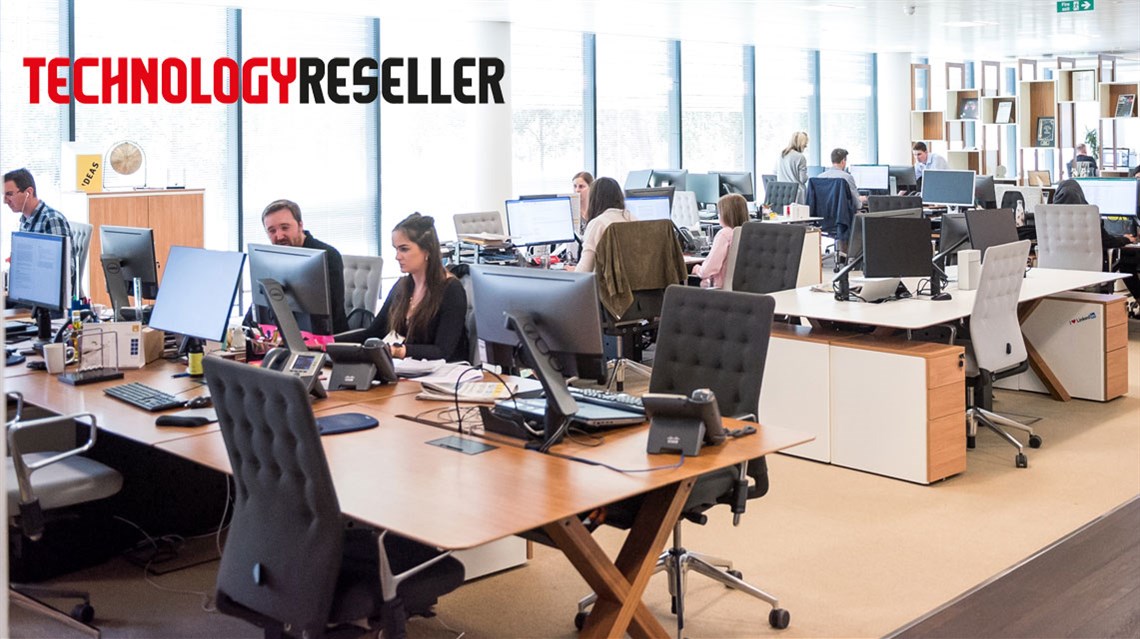 insights
The next evolution of B2B ecommerce shaping the IT industry
Thursday, 13 April 2023
Traditional businesses in the IT industry have long favoured customer relationships built on the work of a team of dedicated account managers personally liaising with their clients. There's a buzz in the office, the phones are ringing, and customers get the personal touch. What could be better?
Well, nothing potentially, but there's a limit to what you can do. How about keeping those great traditional elements, whilst also embracing a complementary online approach - giving you, and your customers, the best of both worlds.
These hybrid solutions harmonise your online strategy and your sales team, arming them with formidable tools to drive online growth, enhance customer experience and the way you service these customers, while integrating with industry recognised sources to give you the best possible web presence.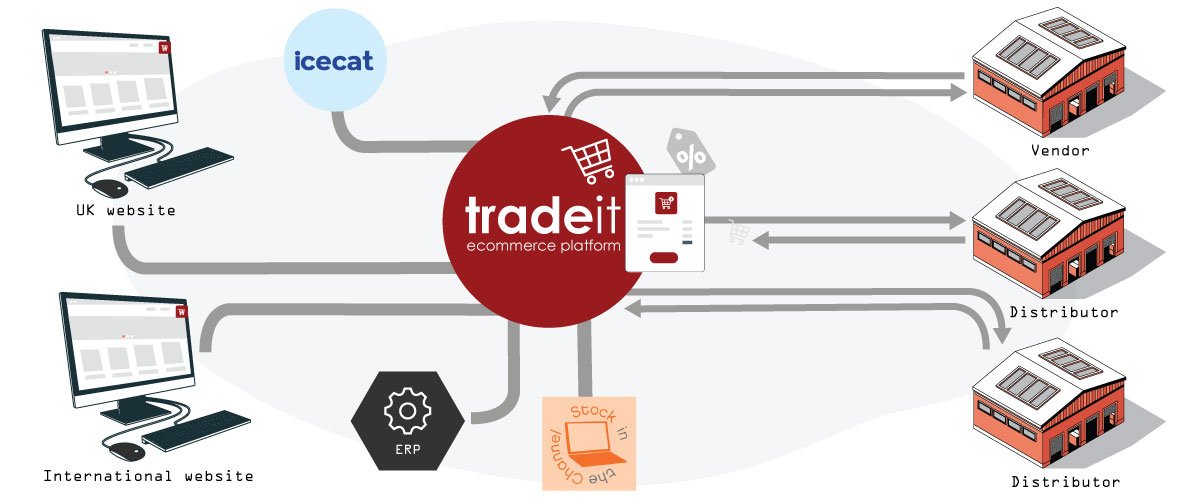 Example of a typical IT Reseller's online eco-system.
Avoiding channel conflict
In the past, salespeople saw ecommerce channels as a direct threat to their job – some still do. However, modern ecommerce platforms, like tradeit, have been designed to allow online and offline channels to work together, and the forward-thinking companies in the sector are embracing the changes.
As James Candy, Businesses Development Director at Red Technology says, "We've been delivering ecommerce solutions into the IT sector for years, working with industry giants like Westcoast and Computacenter, right down to much smaller VARs & resellers, and the landscape has changed enormously. We used to meet a lot of resistance, particularly from sales teams who felt threatened, but when they see how modern ecommerce solutions improve their capability, they're all ears."
There's a host of ways this approach bears fruit, and sales teams are quickly realising the benefits of this joined-up thinking. An ecommerce platform like tradeit allows you to:
Increase efficiency as smaller, or repeat orders, are pushed online with less admin and resources spent on lower value sales, allowing more time and resources for your best customers.
Provide interactive quotation systems which are managed online and easy for both you and your customers to use, avoiding additional paperwork and phone calls.
Automatically deliver personalised content, products, and promotions to meet your customers' requirements.
Deliver live online pricing changes to customers on the phone (with internal restrictions so that money isn't being given away, or lost) allowing you to close more sales on the spot.
Obtain a single source of truth with data managed from one master system (potentially tradeit) including an audit trail of customer interactions both online and offline.
Empowering your customers through self-service
No matter how good, or dedicated, your sales team are, they're not available 24/7/365. Not only that, customer familiarity with online ordering also means they're happy to self-serve. They do it all the time in their personal lives, so it's not unusual. They don't always need the personal touch, so you don't always need to provide it. Sometimes, it's more efficient for your business and your customers to not!
There's also the scope to cater for more complex product sales using online product finders, configurators, and advanced search capabilities meaning customers spending hours on the phone with technical teams are a thing of the past, and less in-house expertise is required too.
Simple Management
It's not just customers whose life is made easy, your internal teams can benefit as well. The simplicity of tradeit allows non-technical staff to produce stunning content, perform day-to-day tasks with ease, and manage your site without being beholden to a developer. Easy product management and enrichment is another huge plus.
Automation & Integration
Key to improving the efficiency of any business is utilising automation and integrations where possible, including online. Integration between an ecommerce platform and back-end systems can reduce errors, avoid de-duplication, save money, reduce resources, and drive up revenue.
In its most basic form this could be automatically displaying content or offers that your customers may engage with, but the scope is far greater and could include hyper-personalised campaigns automatically driven from existing, or live, data across any of your business systems without any additional resources.
Extending your product range
It's not uncommon for companies to have large online catalogues and complex pricing models, but managing them can become overwhelming. Through integrations with industry-recognised feeds like Icecat and CNET, products can be transposed to the web, quickly and efficiently, with updates and maintenance managed for you.
Looking to deliver an ecommerce site within the IT sector? Speak to us about how tradeit can help.