Secure & PCI Compliant Ecommerce Hosting
Red's PCI-compliant managed hosting service is available as a multi-instance, dedicated or cloud hosting environment. It combines all of the services necessary – log management, event management, change control processes – to not only assure compliance, but provide genuine business advantage through increased efficiency and the economies of scale delivered by our highly secure and high availability cloud infrastructure. We also provide fully dedicated solutions for those that do not want to employ a cloud infrastructure.
Red has been helping security-conscious and forward-thinking businesses attain and maintain PCI DSS compliance for several years. For organisations with concerns around the safety and security of hosting their data, systems or applications in the cloud, a private cloud solution offers complete peace of mind – a dedicated resource in the cloud without losing the protection or security that a traditional on premise solution provides.
UK data centres and UK support
Managed 24 x 7 by our ecommerce experts
Dedicated computing resources on tier 1 hardware
Single tenant security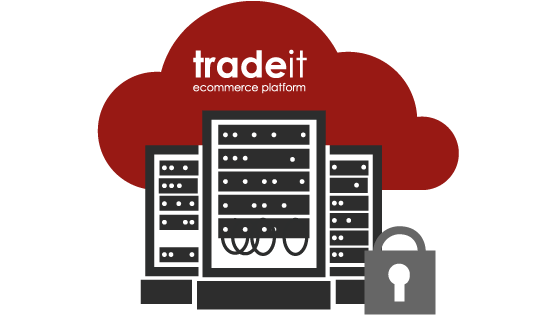 Redundancy and Scalability
Red's data centre infrastructure is carefully planned with data centres in both London and Oxford allowing for split system configuration. e.g. A disaster recovery system that can be doubled as a staging / user acceptance testing system in one data centre and live system in the other. Red can quickly add additional web servers and configure its hardware load balancing devices to spread load, or add database servers. This flexibility helps to ensure a consistent high level of performance during peaks and as your business grows.
Managed Ecommerce Hosting Services
Red's hosting services team provide attentive customer service and support 24 hours a day, 365 days a year.
Comprehensive 24x7 monitoring and reaction
Day to day management
File system and database backups
Load and stress testing
Domain management, DNS & SSL certificates
Database tuning, indexing and maintenance
Built-in redundancy
Hardware specification
Daily back-ups and disaster recovery
Managing security including:
- Firewall rules
- DDoS mitigation
- Anti-virus
- OS patching
- File integrity monitoring
- Syslog reporting
- Virtual Private Networks
- Vulnerability scanning