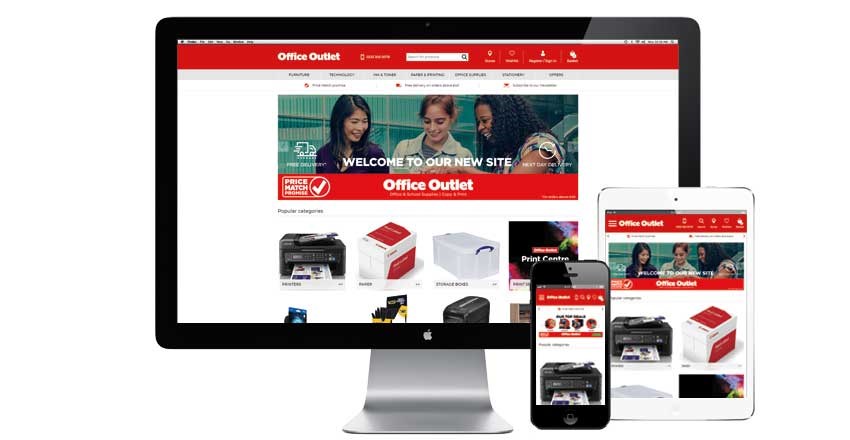 client news
Office Outlet launch their ecommerce presence on tradeit
Monday, 12 March 2018
Our latest retail ecommerce project has gone live with a brand new site for office supplies and stationery retailer Office Outlet.
The Office Outlet business has been born from the Staples UK retail arm which was acquired by the private equity firm, Hilco Capital, last year. All 99 stores have been rebranded and the new website has now been launched to support their business.
The new site has been delivered in a matter of weeks using our pre-built retail accelerator which features all of the ecommerce functionality you would expect to support a major retailer, straight out of the box. The retail accelerator allows us to deploy enterprise-level ecommerce solutions at a lower cost and a quicker time to market.
Following the initial deployment, additional functionality can also be added to the existing platform to expand the capabilities further, meaning Office Outlet can always stay at the forefront of ecommerce.