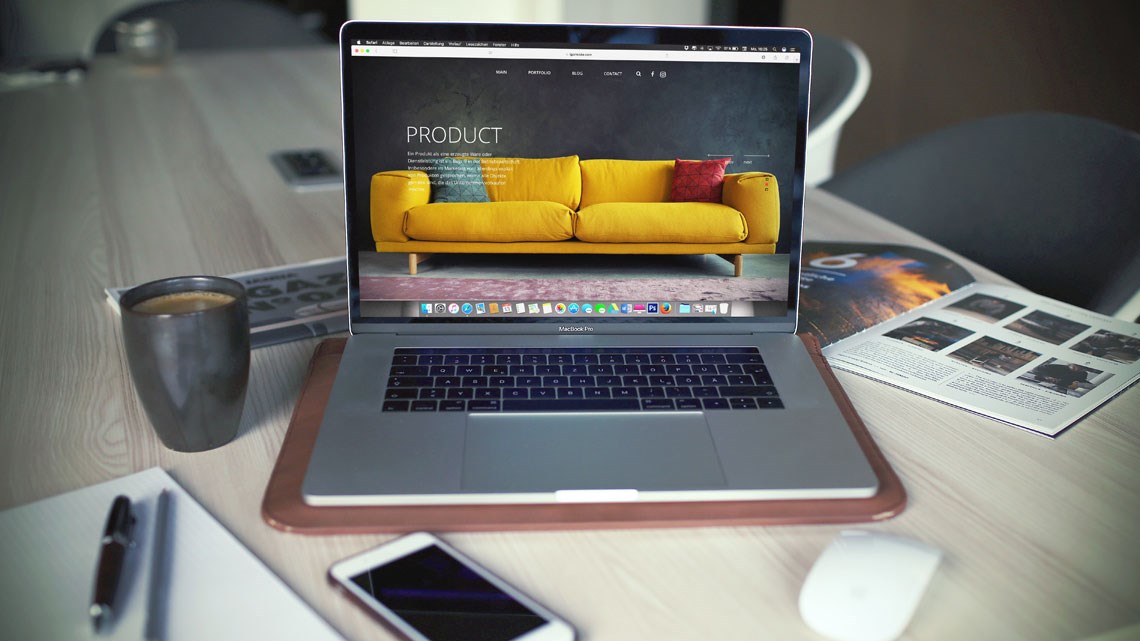 insights
What's The Best Ecommerce Platform for Your Business
Friday, 11 June 2021
When you start trading online, or when you are looking to expand your online business you are likely to come up against the question of choosing an ecommerce platform. You may already have experience of a certain platform or platforms, or be completely new to ecommerce, but either way you will want to ensure you choose what's right for your business at that particular time in its evolution, and, hopefully, as it grows and develops online.
There are several things to consider when selecting which is the best ecommerce platform for your business and why. In this article, we'll look at some of the most commonly asked questions when making a platform or re-platforming selection.
What is an ecommerce platform?
An ecommerce platform is a software application that enables a business or individual to sell products or services online to other businesses or individuals.
Do I need an ecommerce platform to sell online?
Not entirely, but it is the only viable solution for most businesses. There are two other options but neither is that practical:

Firstly, you could design, build, support, host and maintain one in house, but apart from organisations with huge resources this isn't really an option. Developing a platform from scratch that is as functionally rich as tradeit would take a lot of time and resources and need constant enhancements and improvements to keep pace with technological advances and industry trends.

The second option would be to sell online through existing marketplace channels like eBay, Etsy, Trouva or Amazon for example. This tends to be a route used by much smaller businesses looking to start selling online with next to no overheads. It has a number of drawbacks though: the marketplace take a commission of every sale which can become quite a large percentage, there's no opportunity to really brand your store or stand out, your competitors may well be on the same space targeting the same customers (possibly selling exactly the same items as you), it's difficult to create a lasting relationship with your customers, and your products may not be that easy to find in amongst thousands of others.
What are the key features of an ecommerce platform?
What's key will depend on each individual business' requirements and whether a platform can solve any pain points they have, but there are a number of basic functions that should be inherent to any ecommerce platform. Many basic platforms rely on expensive third-party apps to provide a lot of functionality that should be considered standard.
Advanced PIM for easy product management
Built-in CMS with on-page editing
Powerful and feature rich on-site search, sorting and facets
Marketing toolkit with promotions engine, loyalty scheme, product recommendations, subscriptions and gifting
Personalisation tools to deliver unique content
Advanced customer accounts with self service
Customisable checkout, shipping, taxation, warehousing etc..
Call centre system for advanced customer service and mobile ordering
Robust integrations to payment gateway, ERP, CRM etc...
Built-in blogs, forums, Q&As and social commerce.
Additional B2B tools like a quotation system, pricing manager, online invoicing, master & sub accounts etc...
International and multichannel capabilities
Fully, responsive design across at least 4 breakpoints
Maximum SEO performance
PCI compliant hosting
Important factors to consider when choosing an ecommerce platform
Choosing an ecommerce platform or re-platforming can be quite a daunting prospect. The importance of ecommerce has grown to the point where it's likely to have a huge impact on your revenue and success so you need to be well informed. It's now too important to settle for a platform that doesn't meet your requirements, or where you are just happy to 'make do' with its lack of functionality or flexibility.
1. Business Type/Ecommerce Model
There are several types of ecommerce business and whichever one you operate should influence your ecommerce platform selection. Many of the more basic platforms like Magento, Shopify, BigCommerce and WooCommerce were built to service B2C or retail ecommerce exclusively. Therefore, despite advertising to the contrary, they really struggle to service the differing needs of international, multichannel or B2B ecommerce. Whilst they may have an adequate offering for smaller retailers, they lack many of the features that are absolutely necessary to extend into those other sales channels.
tradeit has been natively built to support B2C, B2B, D2C, International and Multichannel ecommerce making it ideal for ecommerce operations across any market. Working with a platform that has been built to support your business model and type could be the most important decision of all.
2. Budget
Obviously your budget is important and will potentially limit the choice available to you. Your budget will need to cover a number of things and could potentially extend to design, development, software licencing, hosting, support, maintenance, third-party integrations, additional apps/widgets ,security and more. Many agencies will only cover some of these elements, so it's important to get accurate costs from each company you plan to work with in order to give you the total cost when their charges are combined. You might have to use a different design agency, an ecommerce development company, a hosting partner, an integration partner and so on. Whilst some may seem reasonable to start with, by the time you have combined all of their costs, it's often not as cheap as you think.
Red Technology are fairly unique in offering a class-leading ecommerce platform alongside a full suite of agency services including design, development, integration, hosting, support and maintenance, giving you a single point of contact for the running of your ecommerce operation, rather than dealing with numerous different partners. It's also important that you are comparing like for like in terms of platform functions and hosting & support services, so make sure you drill down into exactly what you are getting for your money. It's not unknown to hear of agencies quoting a lower figure to win the business, but increasing costs as the project gets underway. Red Technology always work to a fixed price for project delivery so there are no unknown costs.
3. Scalability
How easily can a platform scale? Can it support thousands of individual SKUs or millions of price variations? Is the hosting infrastructure capable of supporting spikes in traffic without collapsing. The size of your current business, and projected growth, will give you an indication of how important scalability is to your business. For example, many basic ecommerce platforms have limits on the number of products you can upload to your store and sell, or are restricted by the basic hosting infrastructure. Whilst, some platforms adopt a revenue share model which means as your business grows you could be giving away a large amount of your revenue for the privilege. tradeit is a completely flexible, scalable platform
4. Timescales
Ecommerce projects can be quite complex and involve a large number of people/departments so are often quite time-consuming, you need to be realistic and set expectations accordingly. It's not unusual for a new project or re-platforming to take several months from the initial scoping to go live, particularly when there are several integrations, customised design work and large amounts of content population & testing involved. Unless you are creating an extremely basic site which just involves content population, built on a pre-existing theme or template with no integrations, from one of the basic platform providers, be wary of agencies promising to deliver sites in short timescales as you're likely to be disappointed. Either the work will be sub-standard and/or the timescales will continually slip. Having built hundreds of ecommerce sites we've adopted a proven process for the delivery of world class ecommerce solutions.
5. ROI
As discussed your budget will play a large part in determining your choice of ecommerce platform, but you should also be considering the ROI, and the longer term plan when making a selection. Sometimes the cheapest solution isn't always the right one, and neither is the most expensive. There isn't much point selecting a cheap platform based on its price but then having to replace it within 18 months as it's unable to scale in line with your business. It would be far more prudent to perhaps spend a bit more at the start of that process and not have to go through a costly and time-consuming replatforming so soon afterwards. It also makes sense not to install an overly expensive solution, or re-platform to one too soon, that your turnover can't justify, or that you don't have the necessary internal resources to take advantage of using the functionality that you are paying the extra money for.
6. Support
You're likely to be working with your ecommerce platform every day, so it's vital to have support available to you 24/7/365, particularly when it's related to issues that prevent you taking transactions online. Some platforms don't offer support, or outsource it, or refer you to the agency who developed your site, or are based several time zones away and only operate during their office hours, or make it almost impossible to contact them. You can end up spend days going back and forth by email and wasting loads of time, just to get the smallest issue resolved on your site. Your ecommerce revenue is now too important to put up with this, so it's vital to ensure you have 24/7/365 telephone support by a human, based in your country. By owning, developing and hosting our ecommerce platform, tradeit, we are able to provide a single point of contact for your ecommerce operation 24 hours a day, 7 days a week, 365 days a year, ensuring critical issues can be resolved in the most timely fashion to ensure you are trading at all times.
Which ecommerce platform is the best?
It's difficult to define which is best as an ecommerce platform that's suitable for a start-up, is unlikely to have the functionality required to support an established, international online business, whilst an enterprise-level, multichannel platform is likely to be overkill for a small business with a modest turnover.
Red Technology's tradeit platform has been developed since 2001 and now supports many of the UK's leading companies across B2C, B2B, D2C, international and omni-channel ecommerce. The platform is developed, supported and hosted entirely in the UK with all the functionality you would expect from enterprise-level ecommerce software, without the enterprise price tag.
Most of the common, basic platforms like Shopify, BigCommerce, WooCommerce or Magento tend to have originated in North America and are still developed there but sold and adapted by thousands of different third-party agencies, resellers and developers of varying degrees of quality. Crucially none of those third-parties have access to the core code of those platforms so can't affect the direction those platforms take or how they evolve. Platform functionality tends to be extended through third-party apps, widgets and plug-ins which again vary in quality.
Frequently Asked Questions