Google Ecommerce Tools
Universal Analytics, Enhanced Ecommerce, Tag Manager and Experiments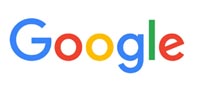 Google's Ecommerce Tools can be integrated with
trade
it
meaning merchants can see how people found their site, how they explored it, and how they can enhance their visitor experience. With this information, they can improve their website return on investment, increase conversions, and make more money on the web. Red has vast experience in working with these tools and we highly recommend them.
Google Ecommerce Tools and tradeit
Universal Analytics
tradeit can be integrated with Google Universal Analytics to provide multiple session data on all user's activity across domains (and devices) meaning merchants can get a single view of all customer activity.
Enhanced Ecommerce
By using Enhanced Ecommerce with tradeit the merchant can measure user interactions with products on their ecommerce websites including: product impressions, product clicks, viewing product details, adding a product to a shopping cart, initiating the checkout process, transactions, and refunds.
Tag Manager
By using Google Tag Manager alongside tradeit, marketers can add or change tags whenever they want without using up precious development resources and gaining instant and clear results quickly and easily.
Experiments
The Google Analytics experiments framework can be integrated with the tradeit ecommerce platform to enable merchants to test almost any change or variation to their ecommerce site to see how it performs in reaching a specified goal.