Powering the ecommerce channels of some of the leading names in the packaging industry
✔

Knowledge & experience with industry specific functionality



✔

Empower your sales reps & customer service staff, cutting resources



✔

Proven success in the packaging industry with a growing customer base



UNIQUE PRODUCTS
Free up your team and drive
more sales online
Let contracted customers place orders for their unique products online.
✔

Display customer's stock holding of all contracted products




✔

Re-order unique products online (contracted & non-contracted)




✔

Show contracted pricing with quantity-based discounts




✔

Display lead times and messaging on non-contracted products




✔

Add MOQs and quantity steps to any product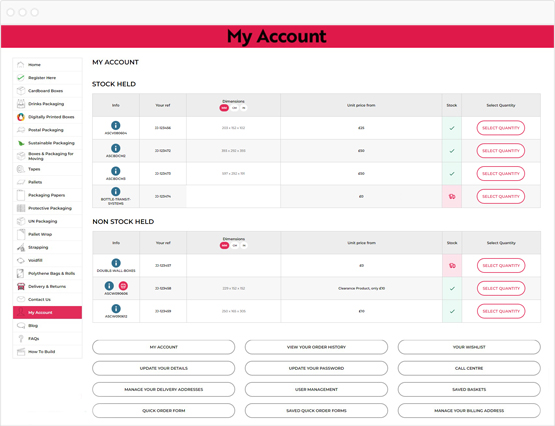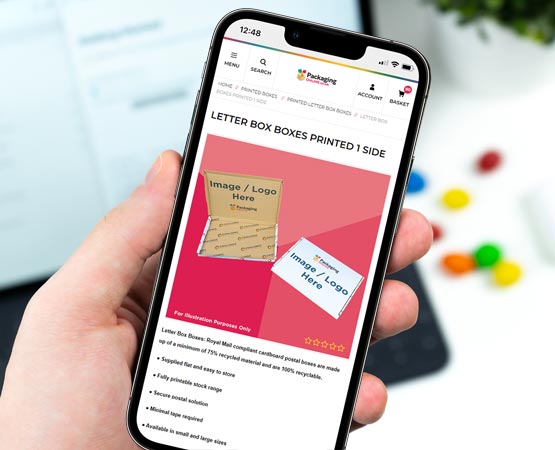 BOX BUILDER
Customise.

Make the non-standard, standard.

Are you looking to offer custom packaging online?

tradeit allows your customers to order bespoke products such as unique sized cardboard boxes, or branded bags, with dynamic pricing calculated in real time so they can be ordered online. This saves both you and them the time and effort of phone calls/quotes/emails, or visits in branch, to place custom orders.
PRODUCT DETAIL PAGE
Rapid bulk ordering

with quantity-based pricing.

CALL CENTRE
Increase efficiency and
empower your sales staff.
Give your sales reps or office staff the ability to take a range of actions on behalf of your customers like, placing orders, raising/converting quotes and overall management of customer accounts like viewing/printing invoices, order history and more.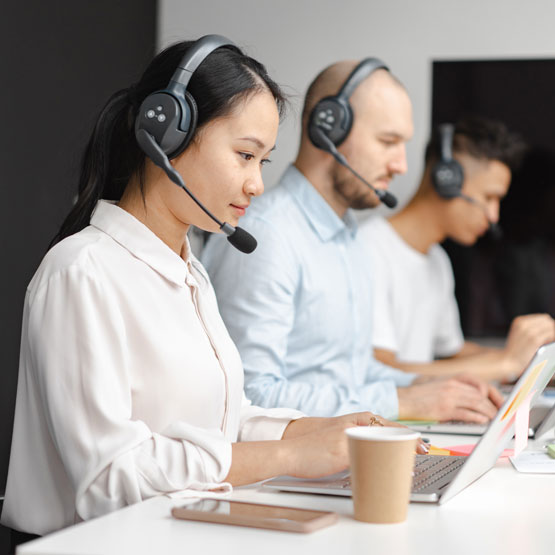 Process orders via mail, email, phone, fax or in-store alongside your ecommerce channels, giving you a single view of all customer activity
Create, view, manage & convert quotes with price setting and expiry dates
Give sales staff the ability to override customer pricing at the basket in order to close deals. Margin can be shown to staff against each product ensuring items are never over discounted whilst buffers can be applied to enforce this
Apply any valid promotions when processing customer orders by phone, mail or onsite, or when assisting with online orders
Staff can be assigned individual accounts with rules, permissions and access applied
Process any returns, refunds or replacements with acceptance or rejection logic
"The main draw was the fact Red use their own platform which meant for us we could have what we want without restriction."
General Manager, Packaging Online
VISIT SITE ›
INTEGRATION SPECIALISTS
We help merge your ERP, EPoS, CRM, or other business systems with ecommerce for
operational efficiency.
We've integrated numerous business systems to provide merchants with a joined up view of their customers, the automation of business processes and to reduce operational resources. tradeit can be integrated with a wide variety of 3rd party and in-house software systems without compromising agility.
CONTACT US
Get in touch.
Discover how the tradeit ecommerce platform can help your packaging business.
✔

Proven success in the packaging sector, helping to power market leading names




✔

Knowledge & experience of the packaging industries unique ecommerce complexities




✔

Existing integrations with many industry-specific ERPs




✔

Find out how we can smooth any pain points you are currently experiencing online




✔

Discover tradeit's inherent features & flexibility, that don't rely on apps, extensions or plug-ins for functionality




✔

Discuss the integration with your back-end systems to help improve your businesses efficiency & reduce costs.




✔

Uncover why many other business's are turning to Red Technology to power their online growth.



"tradeit is a very effective ecommerce platform and Red are very technically competent delivering our project on time & on budget. A very positive experience."
Ecommerce Manager, Zeus Packaging
VISIT SITE ›
Packaging Ecommerce News & Insights
client news
Packaging Online turn to tradeit for best of breed ecommerce
Challenge Packaging founders launch Packaging Online; an online direct-to-consumer packaging supplier offering hassle-free and sustainable packaging solutions...