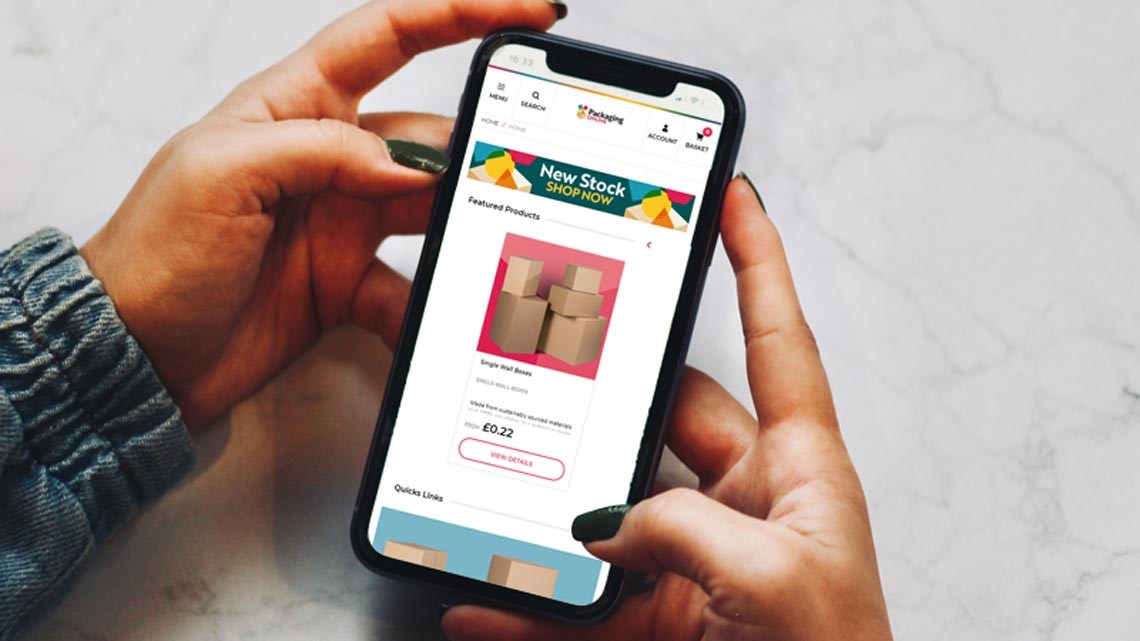 client news
Packaging Online turn to tradeit for best of breed ecommerce
Wednesday, 16 June 2021
Challenge Packagings' founders have launched Packaging Online; an online direct-to-consumer packaging supplier offering hassle-free and sustainable packaging solutions using the tradeit ecommerce platform.
One of the UK's largest packaging manufacturers, Challenge Packaging, have announced the launch of their sister brand, Packaging Online, an online direct-to-consumer packaging supplier. The new D2C ecommerce site delivers hassle-free, easy-to-use and sustainable packaging materials suited for every job needed. Packaging Online aims to dominate the direct-to-consumer market by offering the most streamlined, convenient and straightforward shopping solutions on high-quality packaging materials to a wide variety of customers through their class-leading ecommerce platform integrated with their Abaca Packaging 3000 system.
"Over the years, we have identified a gap in the market which is providing a top-class direct-to-consumer online packaging solution to the modern world of e-commerce. Seeing a shift in what our consumers are looking for, it was clear that being customer-first is key. This has led us to develop our online offering, Packaging Online, giving customers old and new the ultimate user experience that is fast, easy to use and accessible from beginning to end."
General Manager, Challenge Packaging
---
Ecommerce for the Packaging Industry
With proven results in the packaging industry, our highly evolved tradeit ecommerce platform can help you take the next step. We work with some of the leading companies and have implemented flexible, robust and scalable ecommerce solutions to help them succeed.