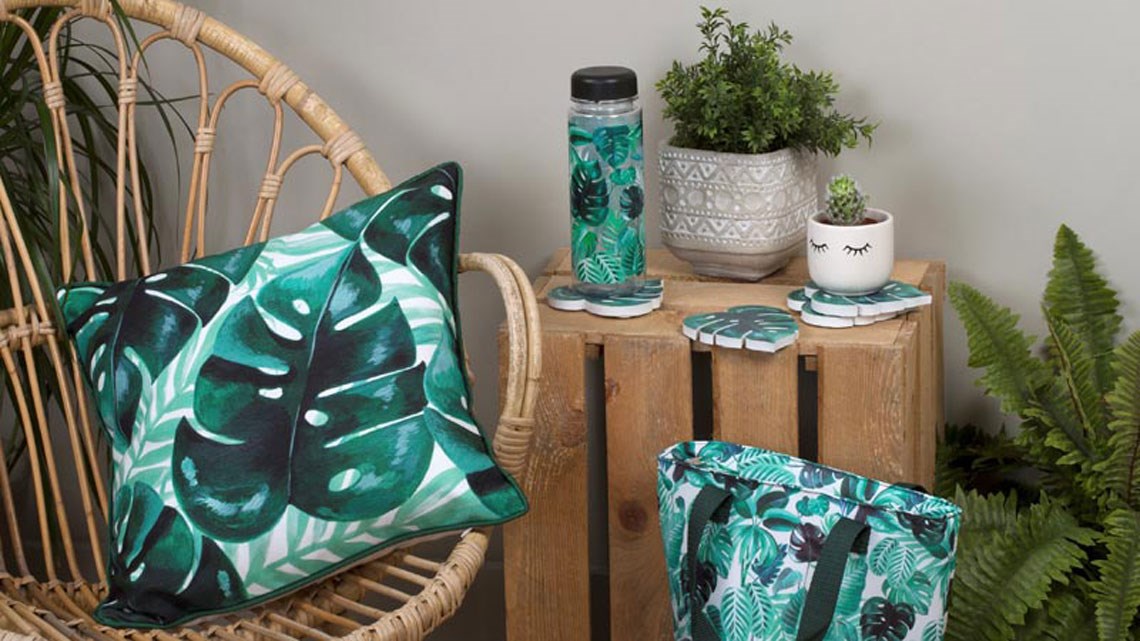 insights
Why leading giftware brands are choosing Red Technology & tradeit
Tuesday, 25 July 2023
The Giftware industry is quite neatly split into two distinct types of business. Larger wholesalers, distributors and manufacturers, and the companies they sell into such as gift shops, department stores, garden centres etc…
As a result, the requirements of those two types of business are vastly different when it comes to selling online. Whilst most ecommerce platforms can comfortably support the latter retail businesses, they really struggle with the more complex requirements of those B2B businesses. Either they don't support them, deliver some basic B2B functionality, or they need numerous, clunky third-party apps or extensions to attain the functionality they require.
Unlike most of those platforms (Shopify, WooCommerce , BigCommerce, Magento etc…), who were aimed at only retailers, tradeit has been developed to natively support B2B ecommerce and Retail ecommerce from the ground up. That's nearly 20 years of supporting B2B businesses with their ecommerce requirements (including numerous giftware wholesalers and distributors) and 20 years' experience in helping them support their customers. That's lead to the development of standard features across both business types such as:
Self-Service
Providing 24/7 self-service to your customers is essential. Not just the ability to place orders though, that's a given. We're talking about online account management when it's convenient for them. Chances are they are operate very similar hours to you, and want to use that time to service their customers, not deal with suppliers, ordering, or accounts, so enabling those functions out of hours will be what they want. That means the ability to quickly re-order, check back-orders & delivery dates, view & pay invoices, check their credit terms and outstanding balances, or just general housekeeping of their account.
Enabling them to perform tasks themselves on their own time lowers the cost of serving them and improves their experience. It also removes some of the burden on your own teams by removing menial and time-consuming tasks like determining leads times, checking stock, or chasing payment. it's a win-win.
Pre-Orders
Having a platform that can effectively manage pre-orders is vital for giftware wholesalers and distributors. Taking pre-orders for forthcoming seasonal products at trade shows is likely to be a big piece of your business, and a great way of predicting future revenue and managing stock. As such, tradeit gives you some great tools for managing them.
Merchants can determine which products are available to pre-order, and which aren't, but can also decide who can place pre-orders (it might be prudent to prevent some customers placing pre-orders). Customers can be shown delivery dates on pre-ordered items, both at the basket and in their account. Once a pre-order is placed tradeit can allow for goods to be part-shipped if required, or held until all items in an order are available to ship in one go.
Where there are multiple product shipments, these can be displayed alongside their delivery date so customers know exactly when they will receive an exact quantity of goods based on how many they order. For example, there may be 10 in stock, 20 on order for delivery on August 10th, and 25 on order for delivery on September 2nd. So the customer will know the exact dates they will receive their goods, based on how many they order. See example below

Example of add to basket when item(s) are in stock .

Once user adds more than quantity in stock, Pre-Order option is displayed alongside dispatch date.

Once user adds more than quantity being shipped in first batch of back ordered items, Pre-Order option is displayed alongside next dispatch date.
Empowering Sales Reps
Sales reps have traditionally been a key buying channel for customers in the B2B giftware industry and as that continues, platforms like tradeit can support them through a wide range of call centre tools. These include taking a number of actions on a customer's behalf via the website such as placing orders, checking product stock (and future delivery dates), creating and converting quotes, viewing orders & back orders, updating details, examining financial statements, credit terms & limits, plus much more. This means they can quickly and easily service their customers wherever they access the internet including on the road, at a trade show, or in the office.
One Single Ordering System
Many giftware suppliers have multiple channels for orders, whether that's trade, retail, multiple brands and/or international websites, showroom visits, phone orders, or orders coming via sales reps. Often this involves multiple disparate systems, causing duplication of effort and an increase in errors (especially where manual entry is involved). An ecommerce platform like tradeit will allow you to manage all of these ordering channels via one centralised system, such as:
Multi-site Management - share designs, content, products, pricing, logins etc..., or deliver completely unique offerings
Call Centre - take phone, showroom & or other offline orders, alongside any online channels
International - deliver sites supporting multiple currencies, taxation systems, and languages
International Expansion
One common route to expansion that many giftware companies take is through the launch of international channels, helping to increase revenues and brand awareness. tradeit fully supports international ecommerce with multiple languages, multiple currencies, multiple warehouses, multiple shipping types, multiple payment options, multiple taxation models and much more.
Are you a giftware business looking to grow? Speak to us about how tradeit can help.