Office Outlet
Omni-channel Retail & B2B Ecommerce Case Study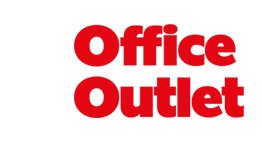 Office Outlet is the UK's leading supplier of office & home supplies, stationery, furniture and printing services all in one place. Having been acquired from the Staples UK business in late 2016, they rebranded their 92 stores and website as Office Outlet. Knowing the importance of a strong online presence, and the potential to grow their business through this channel, they felt a new ecommerce site was a priority.
"Red were exemplary. They provided us with flexible proactive development and customisation to our requirements, all within a really tight timeframe. They always deliver to and above expectations, so stop looking elsewhere!"
Group IT Director, Office Outlet
Project Highlights
Click & Collect and Click & Reserve functionality with fulfilment from store stock meaning orders can be picked up the same day.
Retail and B2B sites delivered through the same instance of tradeit with shared content and administration capabilities.
Integrations with AS/400, Accounts Package, Warehouse Management System, Google Product Feeds, ESP and Tharion.
Endless aisle functionality for in-store staff enabling them to check store stock, or order online, for customers.
Web 2 Print functionality allows customers to design and print stationery, documents, photos, art, posters, banners and flyers online for delivery or collection in store.
Real time, online store stock checker for entire store estate of 90 shops, plus sophisticated store locator.
Integrated blog delivered through same platform as ecommerce, aiding SEO.
Supports multiple payment methods including credit/debit cards, PayPal and account card, as well as taking payment in-store for order placed using endless aisle.
Project Overview
Having looked at various platforms, including both hosted and SaaS models, Office Outlet knew they required a solution that could cater for both retail and B2B ecommerce. With senior staff who had some existing knowledge of tradeit, they were confident that the platform could meet their requirements and scale in line with their business. Not only that, they were sure that Red Technology could meet their demanding timelines as well.
UX testing and research
Staples' online business was not part of the acquisition, so an ecommerce site was essential for Office Outlet, but before starting the build, UX testing was undertaken to review their competitor's sites, analyse their customer's journeys, gather the results, and provide recommendations for the new site based on the findings.
After this process, and following the recommendations suggested by Red's UX experts, the design was rolled out across 4 breakpoints before being tied to the tradeit ecommerce platform.
Integrations
As with most ecommerce projects, integrations were key. Red excels as a specialist integrator of their ecommerce platform, tradeit, and external systems, and this project was no different. Integrations were established between Office Outlet's AS/400, WMS, Accounts system, and tradeit for the importing/exporting of stock, orders, packing slips and product feeds.
Web 2 Print functionality was also delivered as part of the project meaning customers could upload their own images and text to design and print stationery, documents, photos, art, posters, banners and flyers online, for delivery or collection in store.
Omni-channel retail
With a 92-strong store estate, ensuring Office Outlet could cater for the omni-channel requirements of today's customers was another priority. This included offering same day Click & Collect and Click & Reserve to any of their stores, as well as being able to check the availability of all items at all of the stores, online. By using tradeit's endless aisle functionality on tablets in stores, staff can check the availability of stock at other stores and their central inventory, and order items online for customers whilst in store, with payment taken via in-store PDQs to comply with PCI-DSS regulations. Since launch, the website has already taken thousands of orders endorsing Office Outlet's decision to invest in ecommerce and select tradeit.
Award Winning
Following the launch of the new 'Endless Aisle' service, our work with Office Outlet has been recognised across the industry.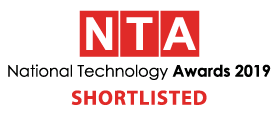 See more at www.officeoutlet.com