Leveraging predictive search to grow your ecommerce conversions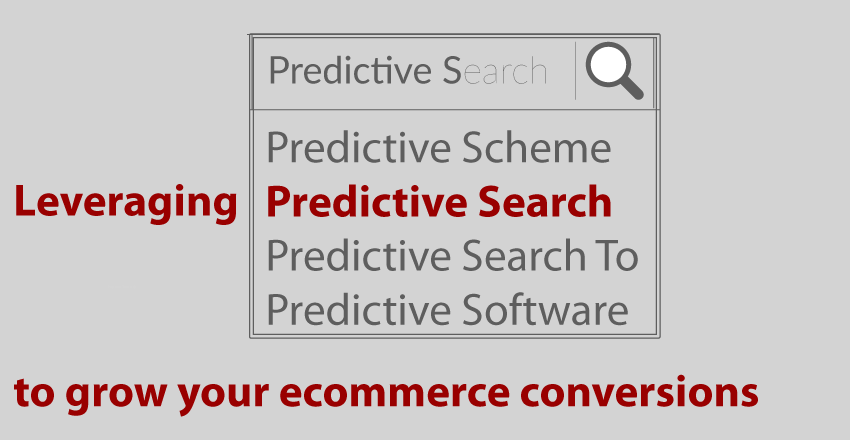 When looking for small but effective ways to enhance the performance of your ecommerce site, predictive search/auto-suggest for site search is a great tool. Using this tool, the site begins to serve up relevant matches as soon as the user types just a few characters into the search box. Depending on the website in question and the industry they serve, these matches could include products, content, previous searches, blog pages, videos, articles, recipes, stores etc... For example (as shown), the jeweller F.Hinds use it to display products, search suggestions (previous searches by other users), and their physical retail stores.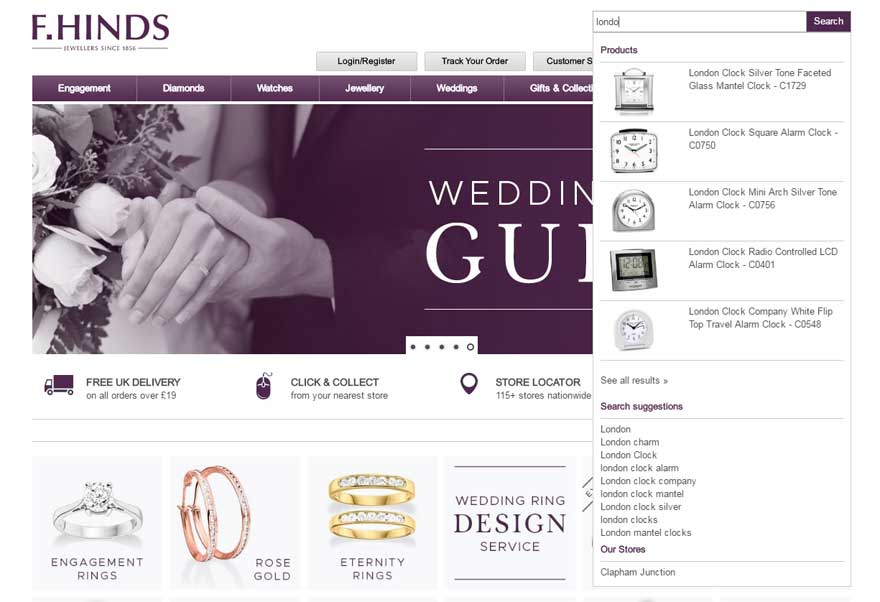 It has a number of useful advantages to help improve the user experience and increase the number of conversions.
Speeds up the search process, connecting users to what they are looking for quicker.
Avoids misspellings (the user only needs to know the first few characters of what they are looking for in order to display the desired results).
Shows other successful searches from previous users (these are stored each time and served back to customers when further relevant matches are found).
Helps avoid any searches with zero results.
To give you a real life example of its effectiveness, around 15% of website users for F.Hinds use their on-site search tool. In the first two months since recently introducing predictive/auto-suggest search functionality to their website, the conversion rate for those people using the on-site search has increased by 67% leading to an increase of almost 104% in revenue despite the percentage of people searching remaining almost constant! Not only that, the increase in conversions over those people not using the on-site search during the same period rose by 41%, thus demonstrating the power of an effective search facility in increasing conversions. As Steve Mellows, Ecommerce Manager at F.Hinds says,
"A robust site search with auto-correct and suggested items can result in a huge uplift in onsite engagement and ultimately conversion. It aids both those customers intent on a specific item alongside those looking for some inspiration. We've seen a huge increase in conversion with search since implementing auto-suggest and would also recommend continued monitoring and addressing of common misspellings consumers make."
If you want to achieve similarly impressive increases in your ecommerce KPIs, then don't hesitate to contact us to see how you too can use tradeit to grow your ecommerce business.
Find out more about tradeit's advanced search & navigation capabilities