Easy ways to deliver targeted content - Part three: Basket value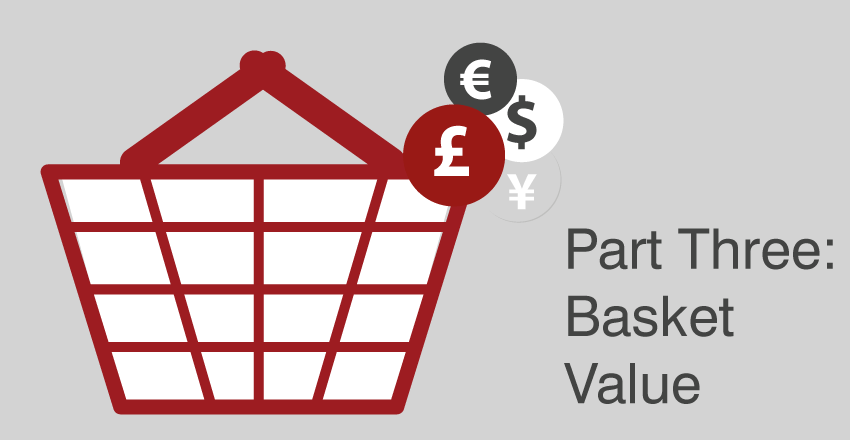 Personalising the delivery of content based on the value of the contents of a user's current 'live' basket is another effective way to increase average order value and up-sell by encouraging them to add more to their order, than perhaps they might have done, with carefully targeted offers. For instance, offers like 'Spend £x and get FREE delivery' are proven to be effective and are easy to implement. You can set both minimum and maximum basket value thresholds so that your content can appear or disappear based on the value of the basket contents. Not only that, as you can trigger multiple adverts to appear in sequence using tradeit's advertising system, if a basket value threshold is reached, you can trigger a further advert to incentivise additional spending and drive up the AOV. You could also take the opportunity to promote a further service or offering if the offer threshold value has been reached.
In the example below, the offer of free delivery when you spend £50 or more has been created. Rather than show this to all users, it is only used as a tool to help drive up AOV for those users who may or will spend under £50, rather than give free delivery to customers who are going to spend over £50 anyway. When the user adds an item to the basket valued at £39.99, an advert is automatically triggered to appear in both the mini-basket and on the product category page informing the user that if they spend another £10.01 they qualify for free delivery.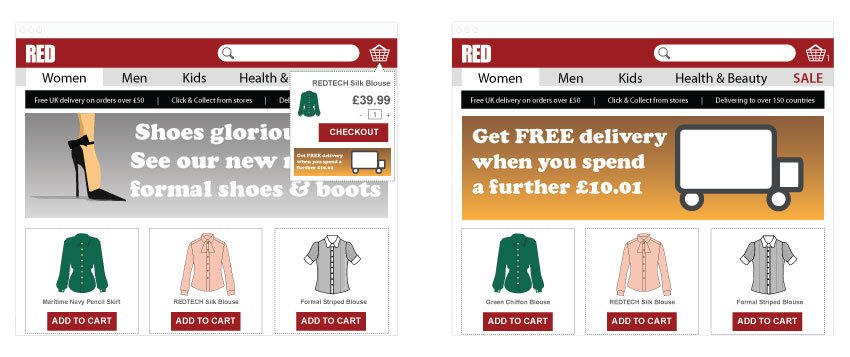 See Part One, where we look at using your on-site search tool to help deliver personalised content
See Part Two, where we look at using the contents of a user's basket to help deliver personalised content