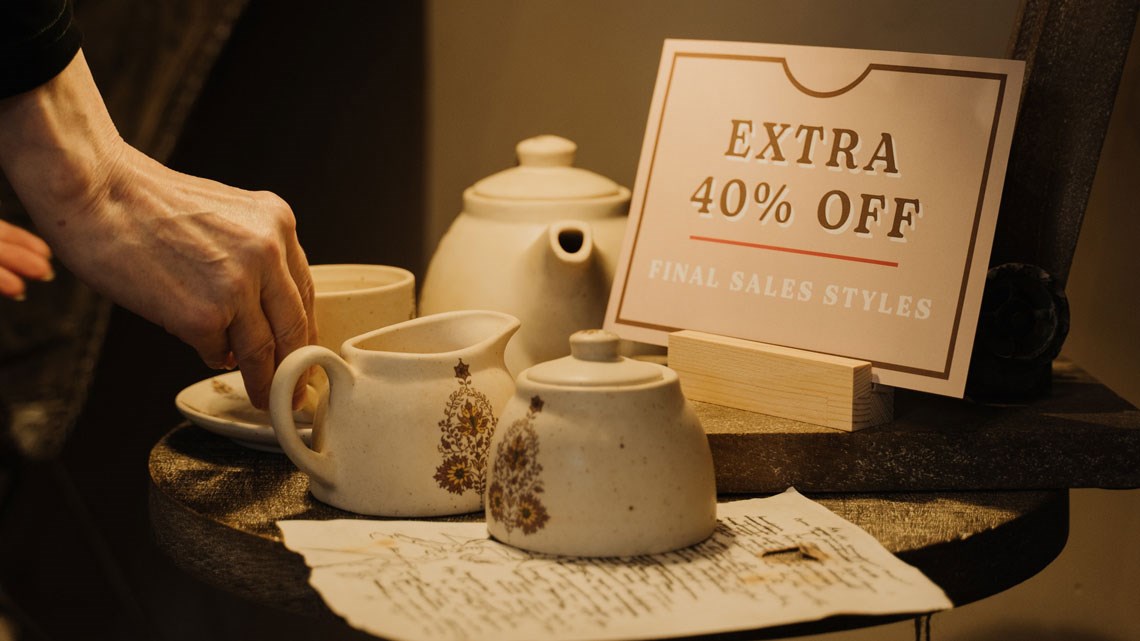 insights
CRO Lab - Automatically drive conversions from wish lists
Thursday, 24 February 2022
Wishlists, favourites or saved shopping lists are a common theme on modern ecommerce websites but what happens to these products once they are added? Do we just rely on our customers to occasionally buy them? How do we use this data to generate sales or provide us with the insights to carry out more precise targeted marketing activities?
For years, tradeit has offered wish list reporting so merchants can gather this information and use it strategically as part of any marketing campaign or to perhaps help with procurement (what products to buy/re-order and how many). However, in order to effectively use that data, it requires some manual processing and action, and whilst that might not be the hardest job, it can become quite-labour intensive. This only increases as the number of wish lists grow and the number of products on those wish lists is changed, added to, or removed from regularly.
When a customer does add an item or items to one of these lists, more often than not, they are displaying a clear buying signal. That should be a green light for any merchant to target them with that newly acquired knowledge provided it is used strategically, and doesn't require lots of manual processing. So how can merchants go about that?
Harnessing the value of wish lists
Something Different Wholesale, the UK's fastest growing wholesale giftware supplier, wanted to harness the value of their customer wish lists to drive an increase in sales.
Like any business, their product pricing fluctuates but informing customers of any price decreases or discounts is not always that easy or targeted, and it's unlikely that customers will constantly be checking their website to find out for themselves pricing has changed.
A blanket email to all customers to communicate reductions in pricing is likely to have little effect as the products and associated price decreases won't be targeted, too much of this approach can have a long term negative impact on marketing e-mail open rates and impact conversion.
A more targeted approach tends to provide better results and to have that work automated by the website reduces resource overhead, allowing the marketing team to work on bringing in new customers whilst the website works for them in generating more revenue from existing ones.
Automating the process
The principle of this process is simple. If a customer likes a product and has added it to their wishlist, let's tell them when there is a price reduction!
The configuration and flexibility given to the customer to control which products are included in the routine allows for a much more powerful tool to determine how and who will receive a notification.
Products can be included in the routine through the ability to add and remove specific product categories as and when suits.
In addition to this, the merchant can also decide what percentage difference the price reduction should be before the customer is told whether there has been a price reduction.
For example, if a product was £10 and has reduced by a penny, do we want to tell the customer about that reduction? Perhaps they would be more interested if it was a £2 reduction, this is all in the control of the merchant and can prevent messaging customers every time a price drops only fractionally.
The email that is sent contains all the qualifying products for the day and includes the details of the product and the price reduction. A clear call to action link to view the product on the website ensures that it is easy for the customer to reach the product on the website easily.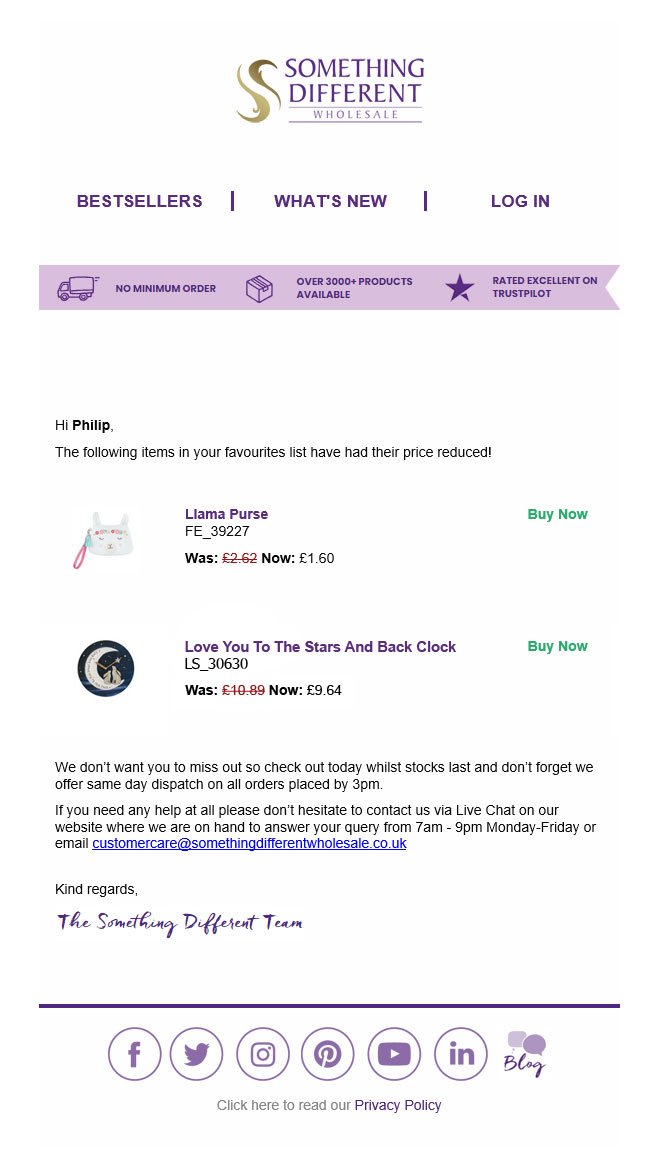 Example of email showing price change on products contained in specific customer's 'favourites'.
It's a perfect way to automatically generate more sales without any additional resources. This is just one example of how we help merchants deliver increased ROI through innovation. If you want to learn more about this project, or are keen to improve your ecommerce operation, please get in touch.