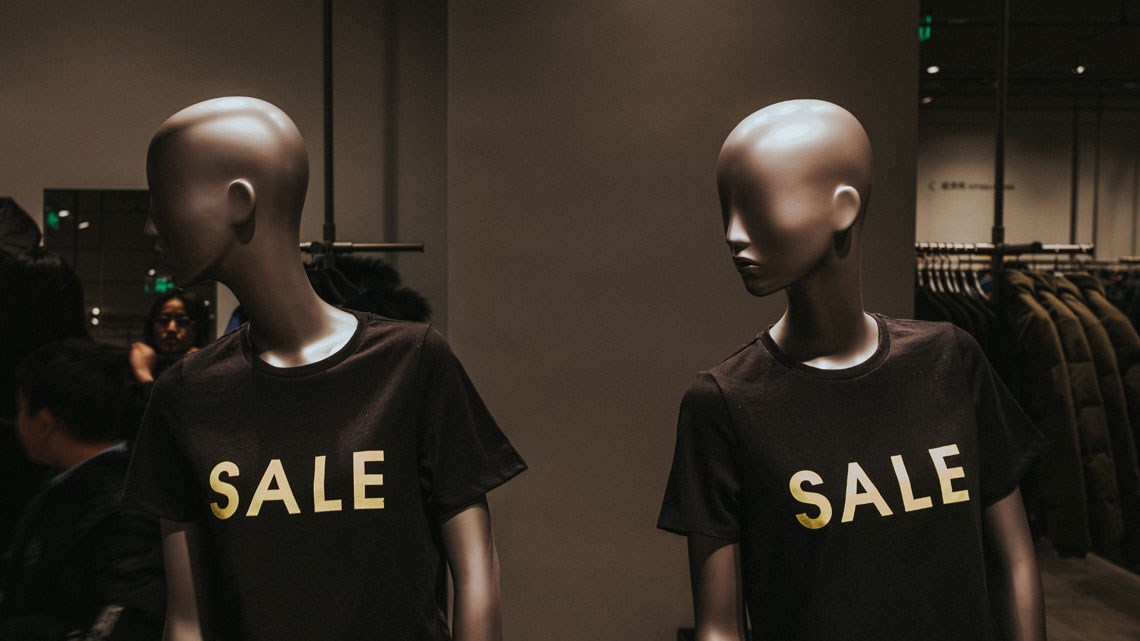 insights
CRO Lab - Automatically optimise personalised promotions & markdowns with tradeit
Friday, 31 July 2020
Markdowns and promotions are an inevitable part of running an ecommerce store, but you don't want to just give away margin for the sake of it. So how can you make your discounting smarter, easier to manage, and more personalised to each user? Start replacing educated guesses, gut feelings, or generic offers, with factual, data-driven discounts, personalised to your users. Start automatically pushing and incentivising customers to buy things they've not purchased recently, or ever. Start letting tradeit's powerful ecommerce promotions engine automatically drive your strategy, and start using the data you have to make it even smarter.
Attracting new customers is hard but getting your existing customers to spend more is smart. You already have some data on those customers because they've bought from you before, or regularly do, so they're already aware of you. You know what they've bought from you and when they bought it, so you can see how active they are and what they buy. From that, you can probably get a fair idea of if and when they are likely to buy from you again, and maybe even what they are likely to buy, particularly if you operate in the world of B2B ecommerce, Consumer Packaged Goods (CPG) or FMCG (Fast Moving Consumer Goods) where many items are ordered regularly.
However, collecting and analysing that data, and then putting it all to work for you via price changes, promotions, merchandising, and triggered emails is extremely labour-intensive work, so what if you could do it automatically? As ecommerce experts, we understand how tradeit can support the intelligent use of data to reduce errors, minimise manual processes, and automatically drive your online promotions and merchandising strategies.
For example, using the powerful suite of marketing and merchandising tools, Tropicana Wholesale run automated campaigns to drive incremental revenue from existing customers:
An automatic report is run that analyses sales data to determine which customers have purchased within the last x days. This could be generated daily, weekly, monthly etc… depending on the requirements or the volume of customers to your site.


Create some offers or discounts on a number of different products, ranges, or brands. i.e. 20% off brand A. If you sell on behalf of third parties you might be able to offer this in collaboration with them, which would limit the impact on your margin and help them start selling more of their products through your store.


The reports will automatically analyse which products, ranges, or brands those customers haven't bought and cross-reference those with the discounts you have set up. You could choose to only include those items that have been available to purchase during that time period, so you can exclude items that have been out of stock at some point, or leave out brand new products or ranges with little margin by setting tradeit to ignore products that have been added in the last x days or that have been manually flagged to exclude. For B2B customers you can also check that other users at the same company haven't bought different items and exclude those too, or check whether a company is restricted from buying certain products or brands.


Once the data has been analysed, discount on the products, ranges, or brands that they haven't bought in that time period, can automatically be applied to them for the specific customer. Using tradeit's powerful pricing manager this discount can be applied to each user against the specific price list they buy from.

There is no point offering them discount on products or brands that they have recently bought, or regularly buy, as you could just be giving margin away for nothing. The idea is that they order these items alongside any existing products or brands they normally purchase. You may choose to only offer them complimentary product ranges, or different brands, to incentivise them to buy additional items, rather than just substitute products for what they usually buy. You can also limit the number of products, ranges, or brands that you offer them a discount on rather than offer everything you have created offers for (i.e. limit to 10 brands) or everything they've not bought before.


Inform those customers of the available discounts via an automatically triggered email containing the details of the products, ranges, or brands on offer, as well as showing those offers in their my account. You can also push those offers to the top of category or product listings pages, as well as set up adverts promoting those additional items to appear throughout the site when they are logged in.


Define a time limit for the promotions to run (monthly for example) and update them each time based on your newest data. That way the offers stay relevant and you are not then giving margin out on items they have subsequently bought. Each time you are only incentivising them to buy things they've not bought before, or not bought for a while, which helps with the turnover of stock. It's also highlights SKUs that don't sell, even when discounted, so they can be examined and potentially no longer stocked.


You can also trigger another automatic email toward the end of the promotional period to remind them they only have x days to take advantage of the offers.


Once you've set up the reports, discounts, and any emails or adverts you wish to run, tradeit will continually run the entire campaigns automatically giving you maximum return for minimum effort.
A campaign like this is a great way to drive incremental revenue from your existing customers but the automation is where the real benefit lies, freeing up both staff and financial resources. Speak to us about using tradeit to automatically drive your promotional and merchandising activities.