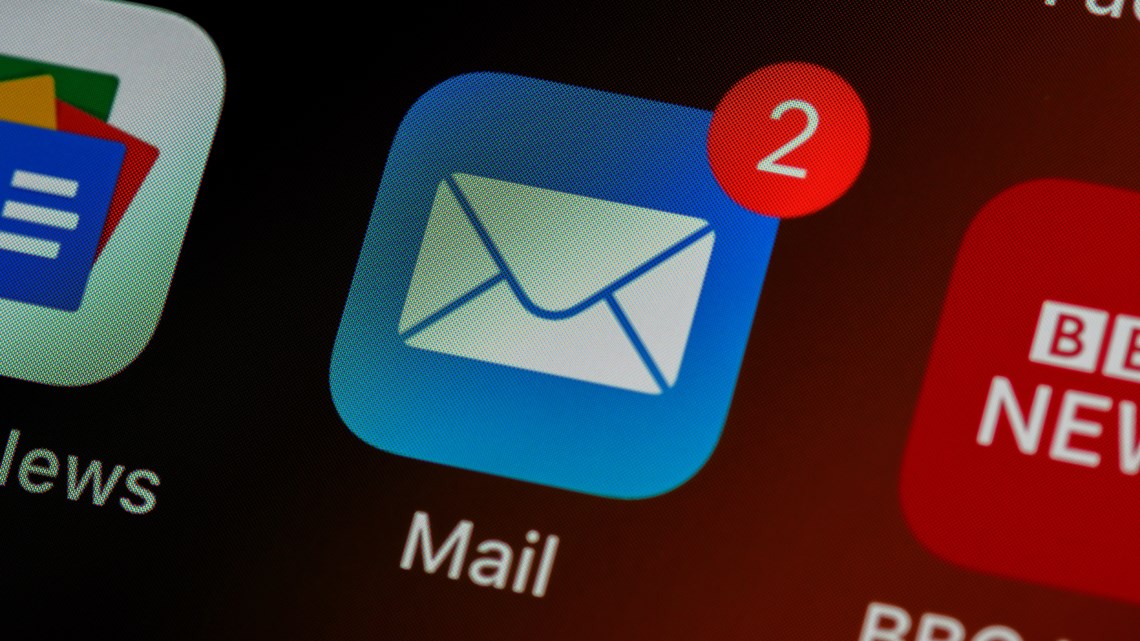 insights
CRO Lab - Increase conversions with editable system emails
Thursday, 29 July 2021
Every email you send is a chance to build or enhance your relationship with the recipient. Normally, most email contact with your users is either transactional (system based), or part of a wider marketing campaign. Whilst traditional marketing emails will usually display all types of different information such as promotions, offers or new product launches, system emails tend to be driven automatically from an ecommerce platform, like tradeit, and deliver just user- or order-based information. However, as these emails are more commonly expected and welcomed by the recipient than some traditional marketing emails, they represent a great opportunity to further engage with them in a less salesy way, driving further traffic and orders to your site, particularly if you can customise them.
Any one of these emails (and there are potentially a fair number during the lifecycle of just a single order) is an opportunity to promote or advertise your products or services, or deliver information to your customers, without being as blatant as a standalone marketing campaign. For example, the list of basic emails includes things like; customer registration, order confirmation, order despatched, review request, review received, blog comment approved etc...
Nevertheless, for most platforms it's not possible to edit these transactional emails without developer support, so even small changes become costly and take time. If they can be done it's often very difficult or unnerving for non-technical staff to try editing them for fear of breaking the html or accidentally removing parts of the email that are data driven. Not only that, with the number of different email clients and device types seemingly growing all the time, producing html email that renders nicely across any, and all, combinations is also difficult. Testing and ensuring compatibility provides further stress for the merchant. Until now.
System email editing
In order to help make this much easier for customers, we have introduced editable email templates which open up a host of marketing possibilities without the need for developer support. This means merchants can handle any changes or updates themselves from the storefront, using the same familiar interface and workflow they use for managing content pages. These email templates now use layouts like web pages with editable zones in, meaning additional content can easily be added or removed to emails by non-technical staff. For instance, the example below shows a banner advertising the re-opening of stores, but it could equally be a promotion, offer, seasonal campaign, product safety recall etc.... The headers and footers can also be globally controlled meaning every email could be redesigned with a new logo in the header or have the footer content amended by just changing it on one email.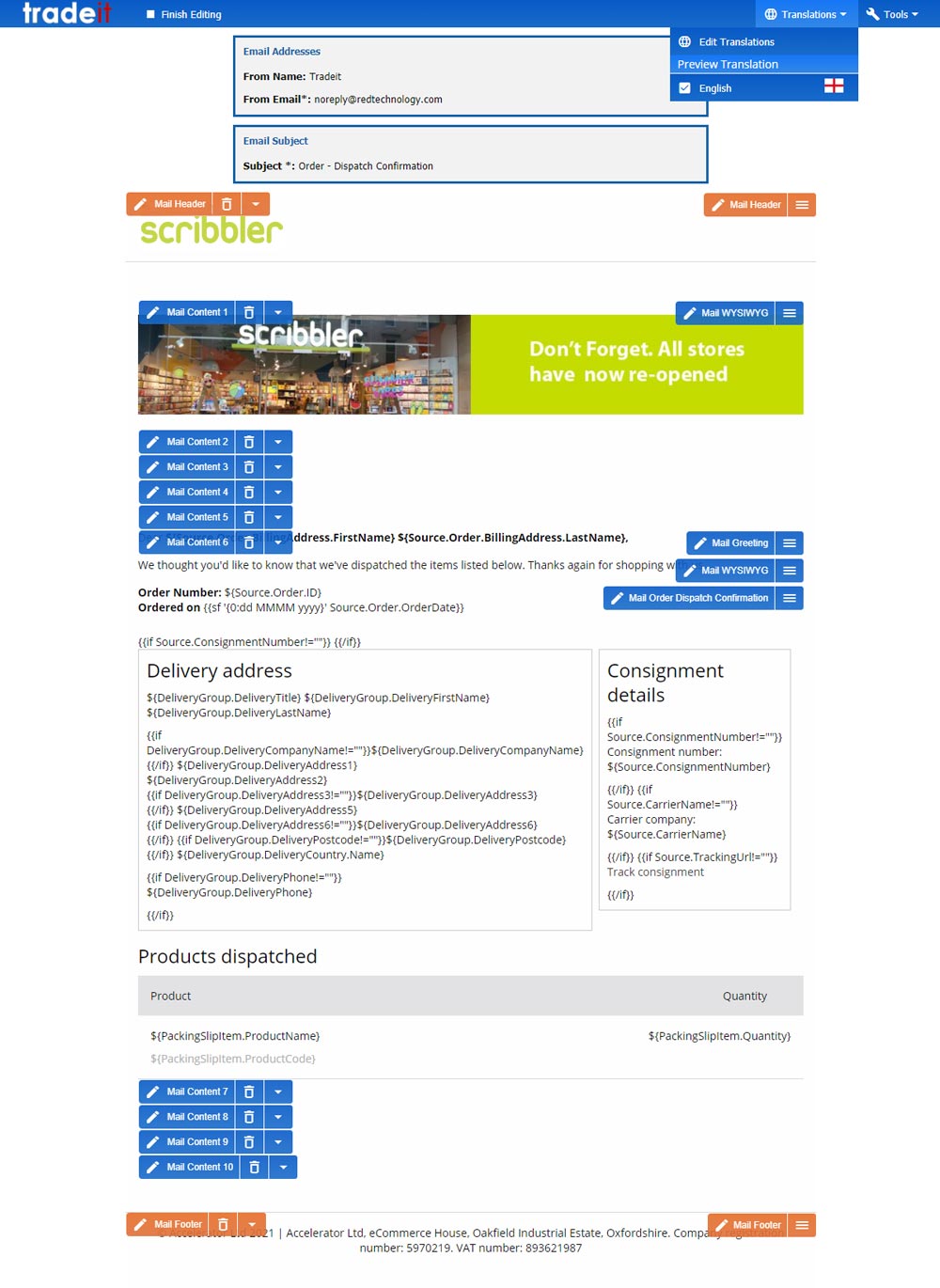 Editable email templates make it much easier to customise your transactional emails, without any technical or developer support.
In order to avoid errors, alongside these editable sections, the emails also include sections of automatically generated content which are locked for editing, meaning that information can't be deleted, or edited incorrectly. Once emails have been edited they are then pushed through an html minifier and email inliner to ensure the size is reduced and they are compatible each time they are sent.

Window shows three components, last of which is blanked out as it can't be edited.
Internal Use
As they are all controlled by tradeit, they are also used for internal system administration emails when using in-site editing (to alert of locked pages, published pages, abandoned pages, publishing approval requests etc...) which can also carry internal messaging if required.