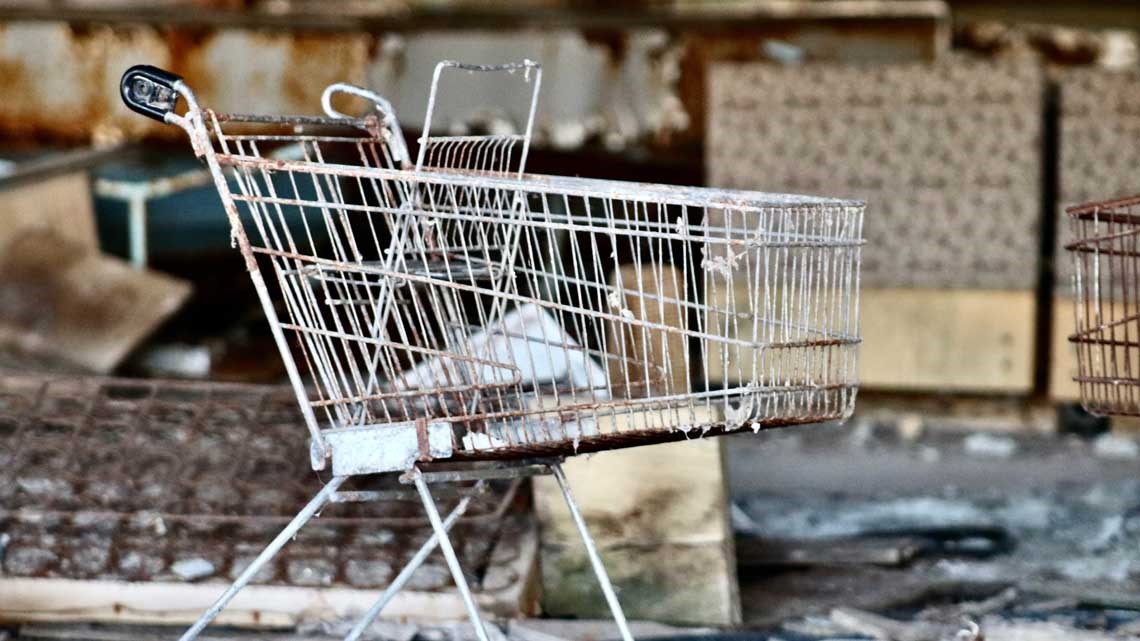 insights
CRO Lab - 13 useful tips to help you reduce basket abandonment
Wednesday, 08 February 2017
Unwieldy ecommerce baskets and poorly designed checkout processes are one of the biggest barriers to effectively converting online sales. A fast and efficient checkout will always lead to fewer users dropping off your site before they order, but there are a number of other things to consider when trying to reduce basket abandonment on your site.
1. Saved Baskets/Wish Lists
Offering customers the ability to save the basket or add it to a wish list allows them to return and complete a purchase at a later date, rather than discarding it completely. This also gives you the opportunity to report against what users have saved to their baskets, providing a great marketing and merchandising opportunity.
2. Tokenisation
Tokenisation of previous card details speeds up customer re-ordering without compromising security. There is no doubt that the faster and easier it is for users to checkout, the less likely they are to abandon their basket.
3. Split Orders/Deliveries
You wouldn't queue up numerous times in the same shop to buy things for different people so why would you expect your customers to do it online? The ability to split a single order to multiple addresses around the world, on an item, group or basket level, is a great tool for avoiding cart abandonment. Offering multiple fulfilment and gifting options on each part of the order, helps complete the service.
4. Promotions & Personalisation
There's no doubt that incentivising users to complete a purchase helps, so the clever use of promotions, adverts, and personalised offers throughout their visits can improve your abandonment rate. However there is a slight quandary as you may be incentivising, and thus potentially giving away money to, somebody who was going to convert anyway. Some split testing of various offers may be a way to determine how effective they are at getting users to orders and how effective they are at reducing abandonment.
5. Flexible Payment Options
Offering flexible payment types is another great way to increase conversions and avoid abandonment, particularly when catering for international visitors. Different payment methods are more common in different countries so catering for localised preferences can help you convert. For instance, 'bill me later' services such as that provided by Klarna, which help quicken the buying process dramatically, are much more common in Scandinavia and Germany than the UK.
6 . Detailed Product Information
Include product images, size information and comprehensive details (through both a mini-basket and basket) to re-assure the customer that they have added the correct item. Some users will abandon the entire order, or remove the wrong item without replacing it, if they get a considerable way through the checkout process before realising they have added the wrong item. Not only that, make sure your product pages contain all of the necessary information as a user may well abandon your site before they even get to the checkout if you haven't provided what they need.
7. Delivery/Fulfilment Costs
Without knowing exactly where a user wants to ship items and which fulfilment service they want to use means it's not always possible to show entirely accurate delivery costs at the first stage of the checkout. However, giving users an estimated delivery cost based on common conditions at least gives them some idea rather than them getting to the end of the process and receiving an unwelcome surprise. If you are selling internationally, you could also benefit from the inclusion of a duty calculator which gives users the exact landed cost of their goods – again avoiding any nasty shocks.
8. Closed Checkout
It's open to debate but many retailers try and use a closed basket to help avoid cart abandonment. The theory being that if there are fewer distractions on the checkout pages its harder, and therefore more unlikely, that a user will click on something else that catches their eye and not complete their order. Whilst this is likely to be true, some would argue that in closing the checkout you are missing out on possible up-sell, cross-sell and promotional opportunities that help to increase your AOV.
9. Triggered Emails
No matter what you do, you'll never prevent some users from abandoning their basket, but you can still try and rescue the sale through the use of cleverly targeted, triggered email campaigns. Setting up automatic emails reminding or incentivising visitors to check out can prove very effective in converting some of those baskets that seemed to be abandoned.
10. Analysis and Testing
Configure unique URLs for each step of the checkout so you can determine exactly where people drop off the site and whether there is anything you can do to improve the process. Using A/B or multi-variate testing on different stages of your checkout can also help to highlight any issues that are triggering basket abandonment, as well as helping you to find ways of correcting them.
11. My Account
This may be seen as radical by some but we have recently removed the 'My Account' functionality for one of our customers, who have seen an increase in conversions of over 50% since! Their business model is one where people rarely order more than one item and hardly ever logged back into their account – less than 0.5% - so it was felt that removing the my account would speed up the checkout and reduce abandonment. Users where still able to track their orders, using their email address or order number the user experience remained unaffected. It seems to be working so far, but won't suit every business model!
12. International Address Look-up
Integrating with a postcode and address finder service like Loqate (formerly PCA Predict) is another way to speed up the checkout process. Not only that, it guards against any typing errors further down the line which could potentially cause issues with the accuracy of any delivery.
13. Automatic Form Fills
When customers revisit your site including automatic form fills for things like previously used billing and shipping address also helps speed up the checkout process and reduce basket abandonment.