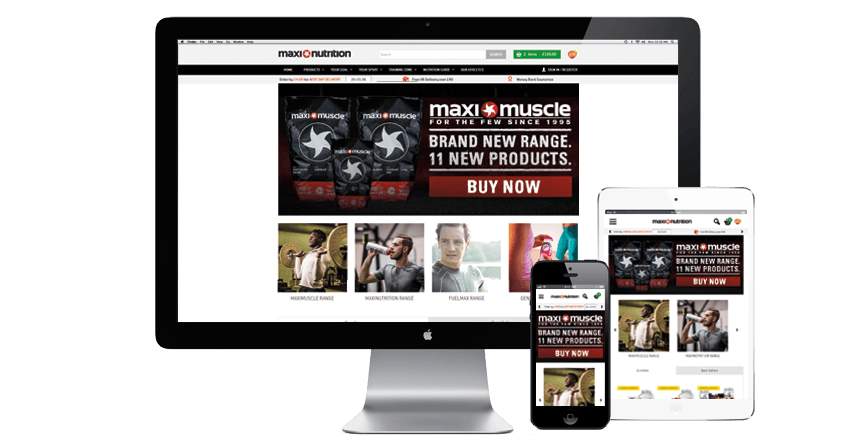 client news
Maximuscle launch site refresh and upgrade on tradeit
Tuesday, 20 December 2016
Our final project of 2016 is now live. A completely redesigned and upgraded site for Europe's number 1 sports nutrition brand, Maximuscle running on the latest version of tradeit.
The newly designed site features enhanced primary navigation to help users find what they are looking for as quickly as possible by searching for product types, product ranges, bundles, offers, goals (weight loss, muscles gain, endurance etc…) and sport. Not only that, another new feature incorporated into the site are product bundles which give users a discount when they purchase items together whilst still retaining the flexibility for users to choose different variations of the products that make up their bundle (i.e. size, colour, flavour etc…). The intelligence of tradeit means that the items that make up a discounted bundle are still output as individual line items, rather than a new bundle SKU, making stock management, ERP integration and returns as simple as if they were buying the items individually!
---
Ecommerce for the Health & Nutrition Industry
With proven results in the Health & Nutrition industry, our highly evolved tradeit ecommerce platform can help you take the next step. We work with some of the leading brands and have implemented flexible, robust and scalable ecommerce solutions to help them succeed.