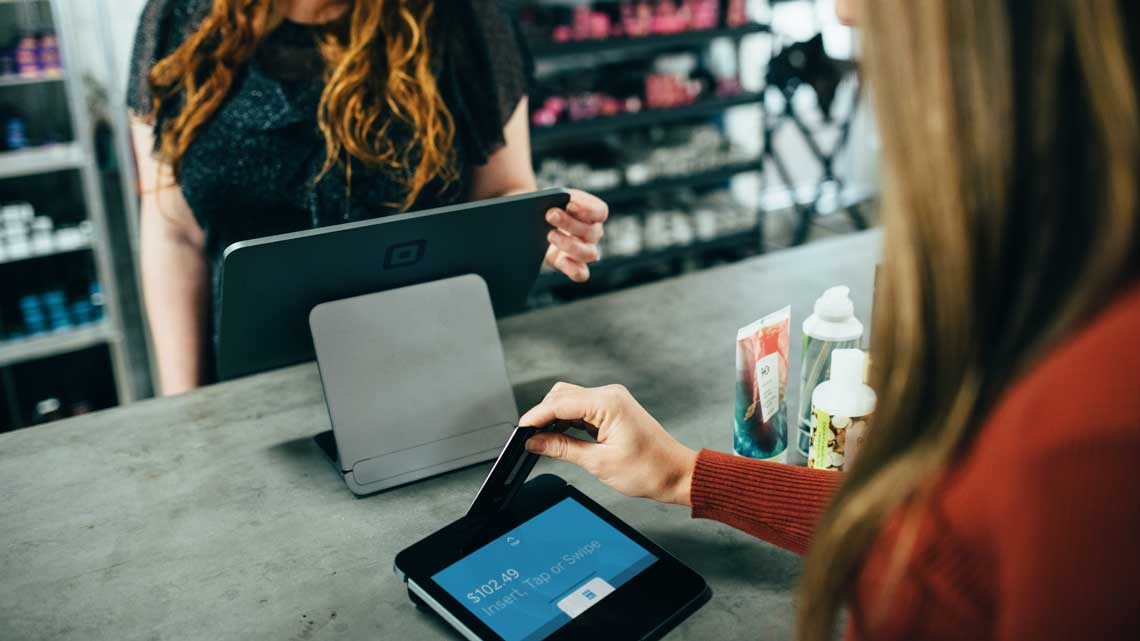 insights
UX Lab - Delivering the best ecommerce checkout you can
Tuesday, 21 February 2017
Ecommerce basket and checkout functionality can make or break an ecommerce store. It must accurately present order information in a way that actively encourages customers to complete a purchase and not act as a barrier to sales, whilst simultaneously taking the opportunity to increase basket size and order value with relevant cross-sells, up-sells and promotions. Not only that, today's omni-channel consumer demands a host of other options around delivery, gifting and payment options, all delivered seamlessly across any device. So is your ecommerce checkout up to scratch? Here we examine some key functionality that you should be offering your ecommerce customers during checkout.
Speed
Making the order and payment process as quick and simple as possible will dramatically improve conversion rates and boost sales. Basics such as improving page loading times and fewer page refreshes/steps are obvious but important.
Member and guest checkout
This means previous customers do not have to re-enter details every time they purchase from you, but you are not forcing one-time purchasers to register. Different approaches suit different business models. For instance, the high-street jewellers F.Hinds have removed their My Account and registration process completely to help speed up the checkout process as approx. 95% of their purchases are one-offs and seen a huge increase in conversions. Many other online businesses will want their users to register so that they can look to re-engage with them and drive more sales.
Automatic Form fills/Address lookup/data checking
A great way of speeding up the checkout process is through automatic form fills and address lookup tools like Loqate (formerly PCA Predict) as they save the user having to key in lots of information which becomes harder the smaller the device/keyboard they are using. These services also help the user avoid typing errors which can lead to incorrectly routed items costing you and your customers, time and money. Also, any data-entry errors should be flagged immediately rather than when the user has got to the bottom of the page and submitted the form.
Single page checkout/Progress Indicators
Depending on the complexity and quantity of options you are providing your users at the checkout, you may be able to implement a single-page checkout which will help speed up the ordering process. If a single-page checkout is not practical, delivering progress indicators is key to helping reduce abandonment.
Payment options
Tokenisation of previous card details is a great way to speed up the checkout process by remembering user's credit or debit card details (securely). There's also now a tranche of other options for fast payment including 'Bill me later' services like Klarna as well as Apple Pay, Samsung Pay, Google Wallet and Android pay. The more options you provide the better for customers.
Saved Baskets
Ability to allow customers to return and complete their order at a later date helps to reduce abandonment and improves flexibility.
Clear information
Clearly displaying product information such as description, image, size, colour etc… helps to reassure customers they have added the correct item to their basket.
Split Orders/Deliveries
The ability to split single orders between multiple delivery locations is key for delivering a proper omni-channel checkout. It avoids users having to create and go through multiple checkouts if they are sending items to different locations, including delivery to store for Click & Collect or Click & Reserve. Not only that, it means that each individual item or group of items can have separate instructions such as gift wrapping, messages or scheduled delivery date.
Enclosed checkout
An enclosed checkout can help avoid unnecessary distractions and improve conversion rates by focussing the user on checking out rather than something else.
Multiple payment methods on same order
Offering the ability to split payment between credit/debit card and gift cards or loyalty points is important in helping users.
Delivery/shipping options
A choice of shipping and delivery options capable of calculating charges based on products purchased, delivery location, delivery type, and scheduled delivery date including the ability to add surcharges for bulky or awkward items or two-man delivery. Specialist delivery options such as rapid fulfilment from stores should also be catered for if you have physical stores. You could even think about anonymous delivery (perfect for Valentine's) or 'do not open until' messages with a specified date for opening for gift items.
Saved baskets
Ability to allow customers to return and complete their order at a later date, or save numerous baskets before waiting for confirmation.
Recommendations (cross-sells and up-sells)
Automatically displaying relevant upgrades, accessories and additional items in the basket can help increase average order value, although it could provide a distraction if displayed before checkout.
Personalisation
The ability to deliver personalised pricing, products, offers, recommendations and content for logged-in users
Internationalisation
Fully internationalised checkout supporting multiple languages, currencies, taxation systems, warehouses and fulfilment methods. A duty calculator can also give users the complete landing cost including any local taxes and duties before they order.
Gift options
The ability to offer gift wrapping and messages on individual items or groups of items within the basket is a great tool to increase AOV and improve customer.
Live Chat
Integrated live chat within the checkout can help you answer customer queries immediately and keep them on the path to conversion.









Store stock checkers
The ability to check stock of individual items at each store helps convert customers both online and in-store. It's a perfect tool for users looking to Click & Collect/Reserve orders and collect them within hours.
To find out more about tradeit's advanced checkout capabilities, then contact us.