GiveX
Ecommerce gift cards & loyalty programs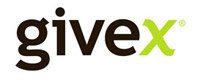 The
trade
it
ecommerce platform is fully integrated with GiveX to provide both omni-channel retailers and dedicated online merchants with sophisticated gift card functionality enabling them to offer their customers the ability to buy gift cards online, specify the value and redeem them both in-store and online.
trade
it
also allows online payments to be split between a gift card and a credit/debit card transaction.
tradeit ecommerce and GiveX
Since 1999, GiveX has been providing powerful customer engagement and retention tools, ranging from Gift Cards and Loyalty Programs to POS Solutions.

See more at www.givex.com
The range of GiveX Loyalty Programs can also be combined with the Gift Card functionality, or run independently with more enhanced features such as rewards for frequency, amount spent or products purchased.