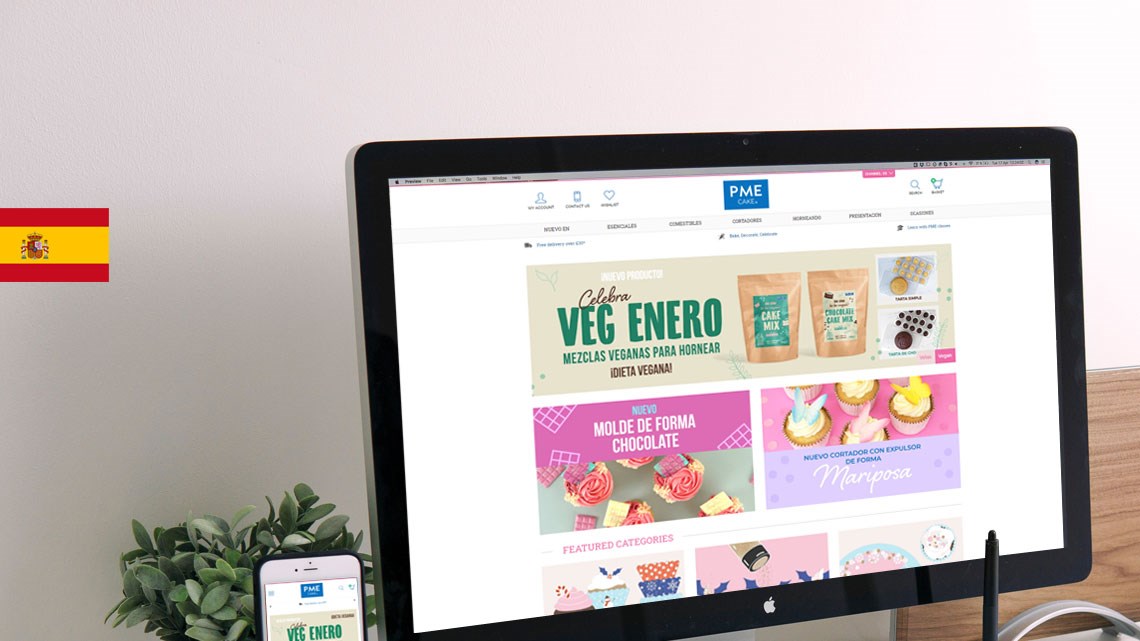 client news
PME Cake launch new Spanish channels
Wednesday, 13 January 2021
Following the successful launches of B2B and Retail sites in the UK and US, PME Cake have continued their international expansion with two new Spanish sites, one B2B and one retail.
Not only will move the move help expand their operations in Spain but is also aimed at taking more orders from the EU (fulfilled from their Spanish warehouse), in order that those customers can avoid some of the additional cost and administration that shipping from the UK post-Brexit will incur, at least in the short-term.
"Internationalisation is simple with tradeit. It's so easy to open up new channels."
Ecommerce Manager, PME Cake
The new Spanish sites feature the same great functionality available on their UK and US channels including localised language and currency, specific customer groups (reseller, bakery, home baker) with dedicated pricing and content, order history, statements and invoices (including online payment via credit card) pulled from Dynamics GP using Web services. The integration with Microsoft Dynamics GP also means customer accounts from their UK sites have been made available on the new Spanish sites.