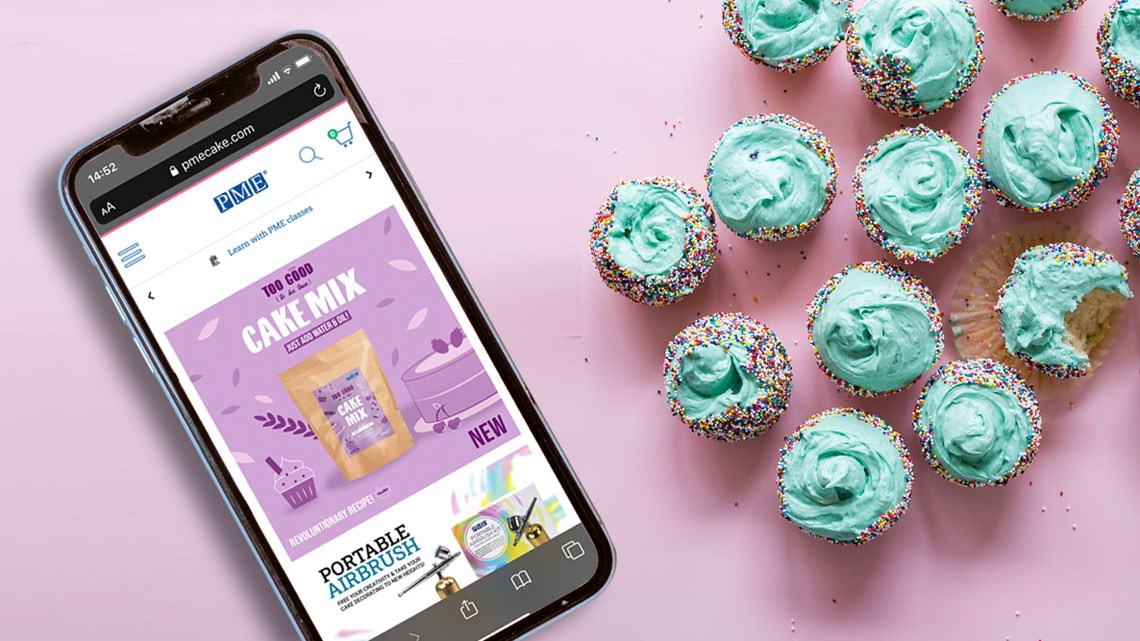 client news
New international, B2B & Retail sites for PME Cake Supplies
Friday, 29 May 2020
Since 1956, PME have proudly supplied cake decorating and baking supplies to professionals, enthusiasts and home bakers in 86 countries. With a heritage in product engineering in plastic and steelwork, PME distinguishes itself in the market as a brand you can trust, with product innovation and quality at the heart of their culture. PME supply best quality baking supplies at affordable prices from cake boxes and boards in bulk, edible decorations in hundreds of shapes, food colours in different forms (powder, liquid, concentrated) and different shades from natural to artificial, robust and extensive range of cake baking tins and cake trays, plus iconic PME signature items such as their Nozzles, Supatubes and much more.
With the market for these products continuing to grow both in the UK and overseas, PME realised that an ecommerce site was going to be essential in their growth. However, they needed a robust solution that could support both their retail and trade businesses independently, as well as catering for any overseas channels they wanted to launch both now and in the future. Not only that, the site would need to integrate with their newly updated Microsoft Dynamics GP ERP system to ensure information was up to date and accurate, and reduce resources in managing the new sites. Following extensive research, including launching a limited functionality site to test the market first, PME choose Red Technology and tradeit to launch their new online channels, fully integrated with their back office systems.
"The new site will bring us into the 21st century as our online footprint to date was very weak even though we have a brand that is over 60 years. It also puts us into a great position with the changing retail space and everything moving to online."
Ecommerce Manager, PME
The new sites feature a number of great tools including call centre, specific customer groups (reseller, bakery, home baker) with dedicated pricing and content, order history, statements and invoices (including online payment via credit card) pulled from Dynamics GP using Web services. There are sites for the UK and US now live, with further international territories being rolled out in the future.