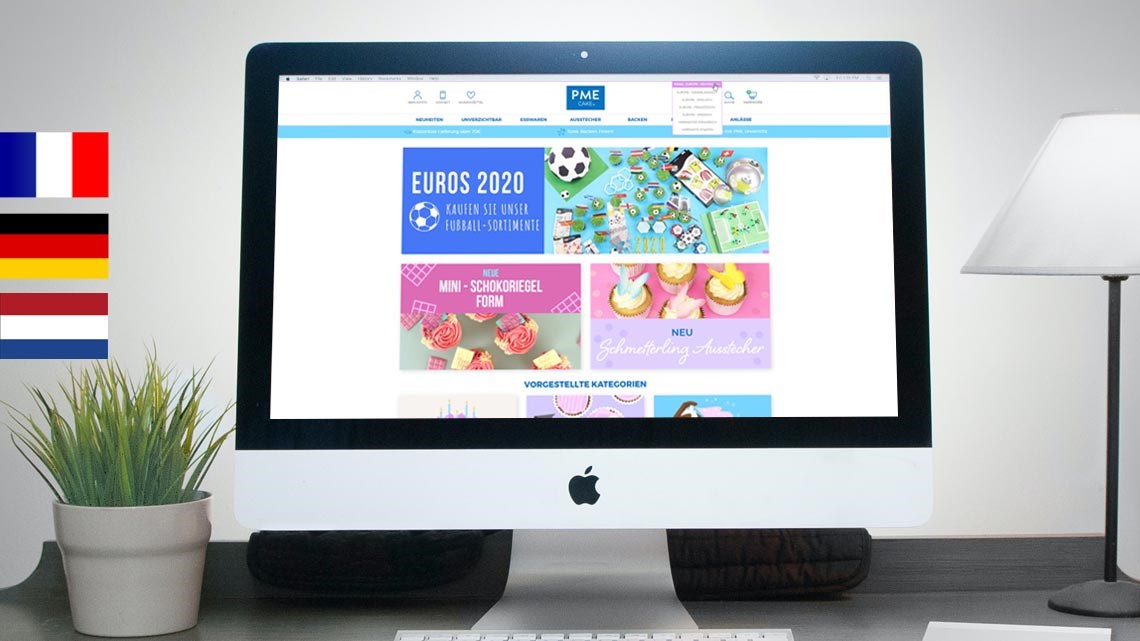 client news
PME Cake continue their European ecommerce expansion on tradeit
Wednesday, 07 July 2021
Having launched a Spanish channel to take European orders post-Brexit, PME Cake have now enhanced that to include separate channels for France, Germany and The Netherlands with new retail sites aimed at serving those markets.
It now gives them 7 retail and 2 separate B2B channels in total as their international expansion continues at a pace. Most of the sites have been localised with languages and currencies specific to their market with goods shipped from the region giving their customers the best service possible.
One of their main reasons for choosing Red and the tradeit ecommerce platform was the ability to easily and rapidly launch new channels across multiple brands, countries or business types (B2B, Retail, D2C) with specific functionality to suit such as multiple languages, multiple currencies, multiple warehouses, different taxation models and fulfilment options. It also provides them with the capability to share assets across the sites such as product images, or offer completely unique content, or most likely a mixture of both.