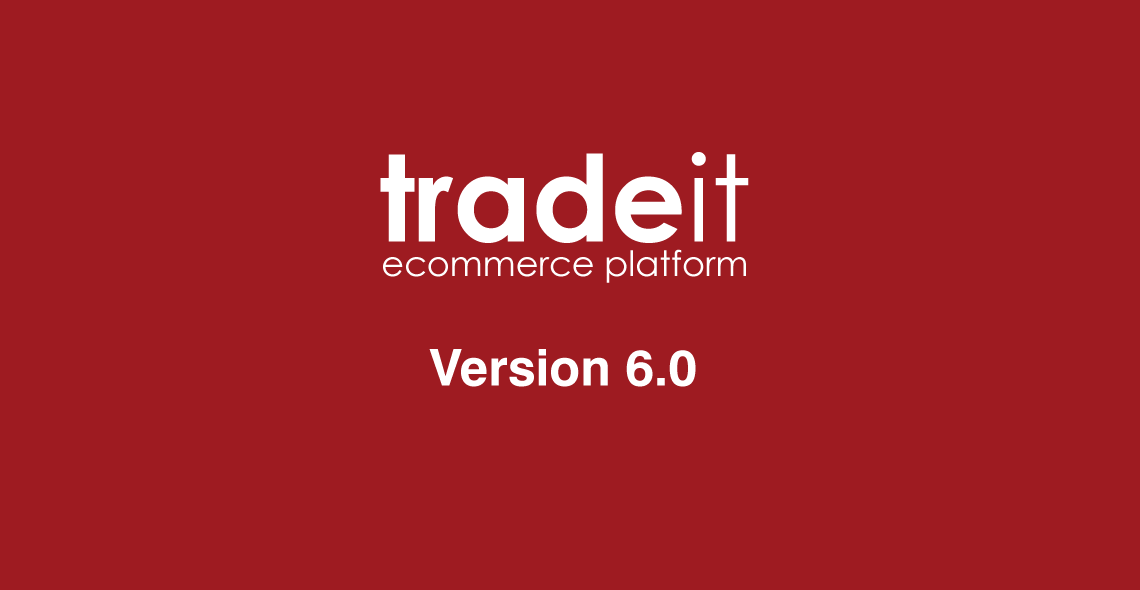 news
tradeit ecommerce platform version 6.0
Thursday, 23 June 2016
Version 6.0 see many new additions to the platform with a particular focus on the integrated blog functionality of the platform.
CMS UPDATED
There has been major improvements to the tradeit CMS meaning components such as image sliders, product carousels, banners and navigation can now be implemented even more quickly and easily.
---
Call Centre UPDATED
tradeit's built in MOTO/Call Centre capabilities have been enhanced further and now give call centre agents even more scope in dealing with customer enquiries and issues. The ability to see exactly what the user sees, and carry out actions on their behalf means service levels can remain high.
---
Blog UPDATED
The major element of the latest update to tradeit has seen the blog functionality, that is an integral part of the rich community & social feature set and built into the platform, significantly enhanced as well as being added in its entirety to our Ecommerce Accelerators.
In previous versions of the platform an article or blog page was structured like any other page within the CMS using a template that was split into zones, each editable individually by an administrator. As the structure of a blog article page is unlikely to change, and to save the administrator the time of editing each zone one by one, the latest version of tradeit contains a structured page type meaning the entire content of the article can be added or edited as one using a simple interface.

New and simple interface for editing or adding articles (blog posts)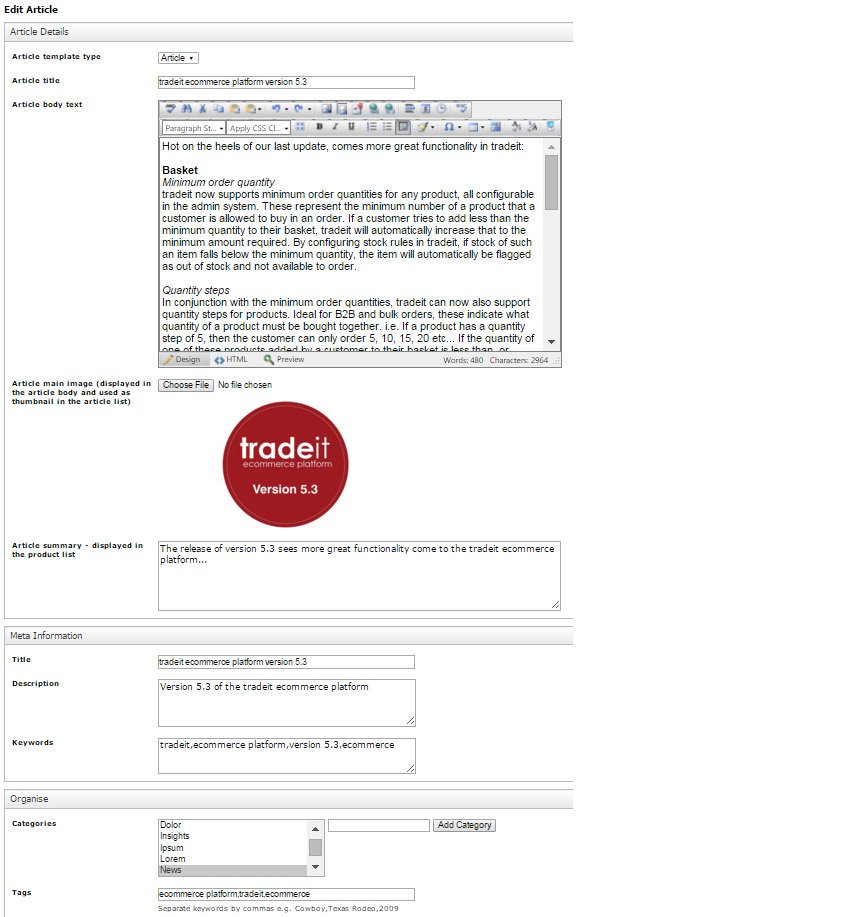 New article listing page (blog post), simplified for administration
Another new feature that has been added to the blog in tradeit 6.0 is the ability to share posts across multiple pages on the site using a pre-defined component. This enables the user to link to their latest blog posts from other pages on their website and can even be filtered by user defined tag. This means that if you have an article (blog post) relating to a particular product or product range you can display links to that article or articles on the relevant product detail pages for example, rather than site wide. It means you can deliver targeted/relevant content across a website rather than just generic blog posts. The number of articles that you wish to display on each page is also merchant definable – they will then be filtered by date added showing the newest to oldest in order.

New component showing blog results that can be added to other pages within your site, such as product detail pages