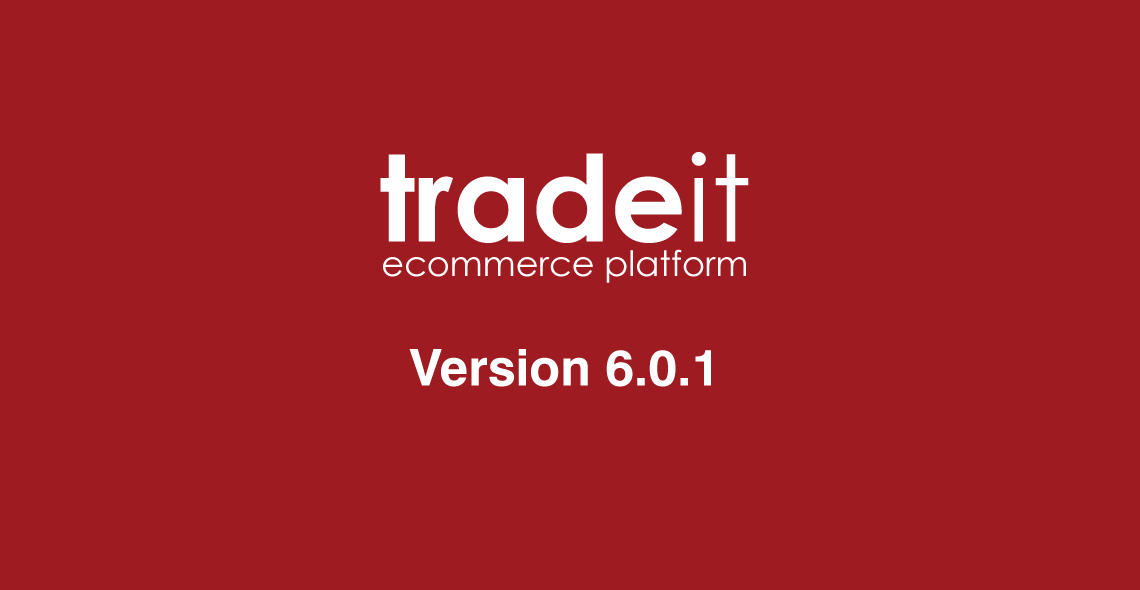 news
tradeit ecommerce platform version 6.0.1
Thursday, 07 July 2016
We examine what new functions are now available in version 6.0.1. of tradeit
Accelerators UPDATED
The main enhancements in tradeit version 6.0.1 have been around expanding the functionality and capability of the Accelerators, our pre-built Retail & B2B ecommerce storefronts. This includes the addition of several new content templates, advert zones and components such as product carousels, image sliders, and latest news. These new items make it even easier to create the exact look and feel a merchant may want, whilst also ensuring that it is easy to edit and update them at any time.
There has also been functional additions such as a guest checkout and improved on-page product reviews.
Find out more about our Ecommerce Accelerators.
---
Storefront/In-site Editing UPDATED
There has been further improvements to the Ecommerce CMS and the implementation of content components is more streamlined meaning it is much easier to update and move zones, content and components more freely about the page, including:
The ability to move components within a zone.
The ability to move components between zones.
Restrict how many components can be added to a single zone.
The introduction of a new component to integrate with the AddThis service.

The ability to use Google Re-Captcha in validation forms.
There has also been some improvements to the in-site editing interface including a new menu in the storefront, new colour scheme and collapsible data types when editing a zone.
---
Bundles UPDATED
There has been some key developments with product bundles and their functionality, which have now been added to tradeit. This means a merchant can specify which products bundled together, make up the bundle.
When a bundle is added to the basket it adds each item within the bundle separately and records the bundle product SKU against each one of the items.