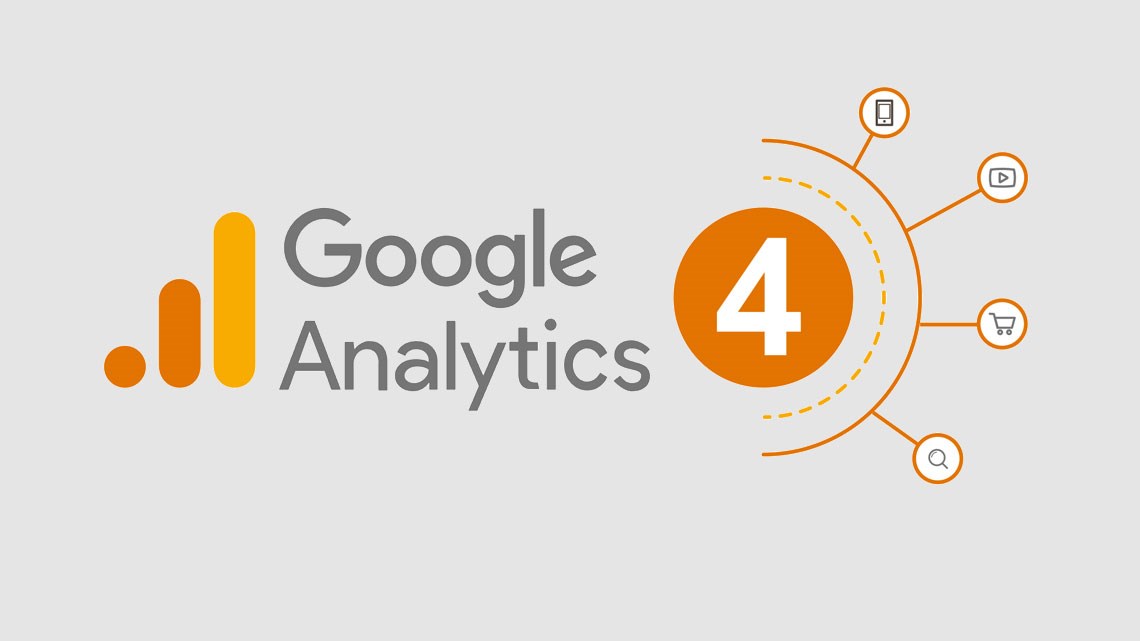 insights
The transition to Google Analytics 4
Wednesday, 11 May 2022
Google has now outlined definite plans for sunsetting Universal Analytics next July and replacing it with Google Analytics 4. Alongside some functional improvements, it allows Google to effectively perform a huge spring clean and remove years & years worth of analytical data from millions of websites.
However, as part of the changes, there is no option to export data from Universal Analytics to import into Google Analytics 4, so your data will no longer be visible and Universal Analytics will stop processing new hits. You'll have access to the data for a further six months but nothing after 1st July will be recorded. This means you could be left with a situation where you are unable to compare new data with any historical information, which is less than ideal.
That's why we're advising you to set up Google Analytics 4 as soon as possible so that you can begin tracking data now (it can run alongside Universal Analytics giving you access to both at the same time) as well as giving you time to get accustomed to the new interface. Also, if you act now, you'll have over a year's worth of data built up before Universal Analytics stops tracking.
What's Different in Google Analytics 4?
Google Analytics 4 has been designed to support modern businesses online with a host of new functions.
Cross device/software
Universal Analytics was designed a long time ago for desktop sites, unique user sessions, and more obtrusive cookies - which have since been restricted. However, the way people browse and shop online has changed enormously since its inception. GA4 looks to give businesses greater understanding of their customers' journeys across any device or app, examining the entire journey rather than individual metrics across pages or segments.
Privacy
Following the introduction of new privacy protection laws across the world such as the GDPR and CCPA, privacy has been one of the hottest topics in ecommerce over the last few years. With new country-level privacy controls, Google Analytics 4 has been designed to be future-proof and work without the use of invasive cookies or identifying data.
Machine Learning
One of the ways GA4 seeks to help combat the restriction of cookies for tracking is through machine learning. This machine learning generates predictive insights about users, such as who is likely to convert or churn, by using modelling that extrapolates information from existing data to make assumptions about user behaviour or traffic. This can automatically surface critical insights to improve your marketing.
Event Tracking
Previously, in Universal Analytics, event tracking required code modifications or gtag.js script, which usually meant having to get a developer involved. Google Analytics 4 enables non-technical staff to edit, track and fine-tune events within the user interface itself. This means interactions like clicks, page-scroll, and more can be easily tracked.
Interface
Google Analytics 4 brings with it a completely new interface with many changes from Universal Analytics. It's definitely worth getting used to how it works as there are many differences to be aware of such as reports, features, data collection, default measurements, naming conventions and much more.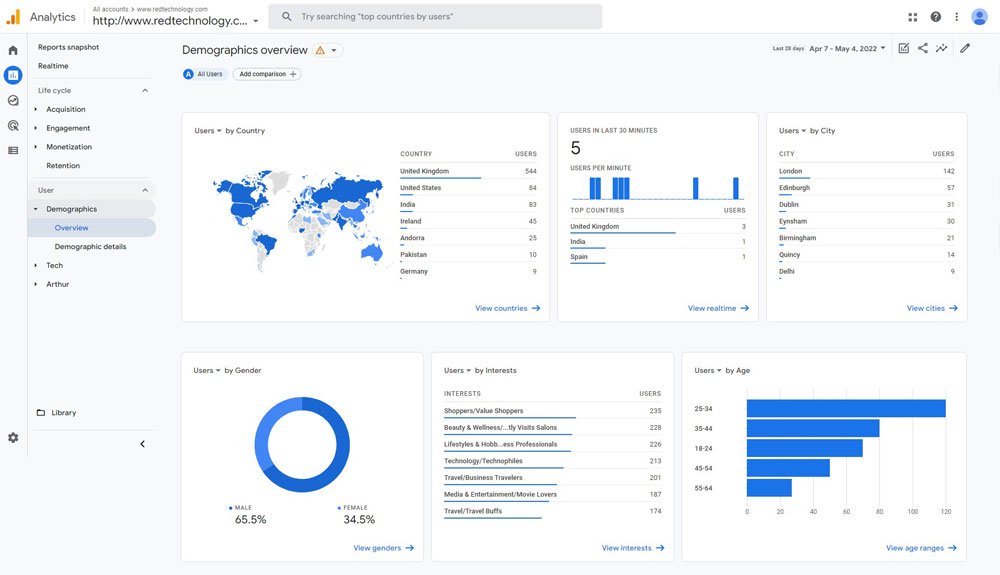 Example of the new user interface in Google Analytics 4.
Synchronicity
Improved integrations with other Google products such as Google Ads, which now work across both web and app data, makes it easier to use Analytics insights to optimise your campaigns.
Making the transition
To get a better idea of some of what's new in Google Analytics 4 or some further advice on making the transition from Universal Analytics check out Google's own video guides on the new interface. The videos show how to set-up a Google Analytics 4 property with either a universal version of gtag.js tracking or with Google Tag Manager so you can begin exploring it for yourself.
insights
The transition to Google Analytics 4
With examine the news that Google is sunsetting Universal Analytics and what changes that will bring...