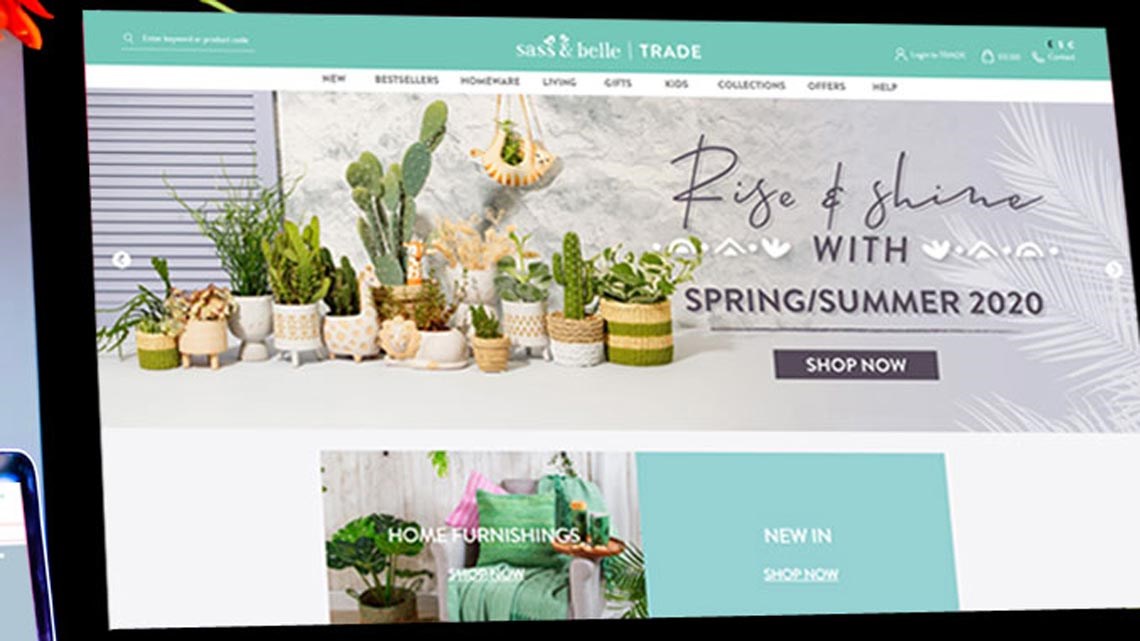 client news
Sass & Belle launch their new B2B website
Monday, 19 October 2015
October sees the launch of the brand new Sass & Belle trade website. RJB Stone are a leading creative gift wholesaler who sell their own brand of gifts under the Sass & Belle brand as well as direct to the consumer via their retail stores in London and Brighton.
The new site features a responsive web design optimised for all devices as well as several important B2B features such as unique customer pricing, viewing and paying invoices online and quick order capability. There is also comprehensive search, facets and filtering meaning any of the companies 5,000 plus products can be found quickly and easily. You can filter by style and then filter by colour, price, product type or code. You can also search Christmas themes via the filters on the left. It's a TOTALLY new wholesale shopping experience!
It really helps deliver a comprehensive retail ecommerce experience in the B2B ecommerce space. Their feedback says it all.
"Expectations very much exceeded! Our customers love the new site, they find it really easy to use. My team and I love the fact that we can do much with the site ourselves, instead of having to rely on our dev to make simple changes for us. Red have been a really great company to work with, and I couldn't recommend them highly enough".
Head of Ecommerce, Sass & Belle