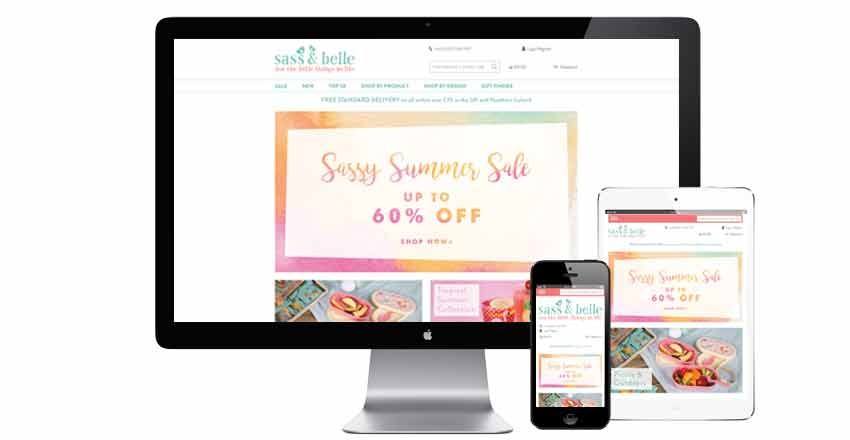 client news
Sass & Belle launch their new UK retail ecommerce channel on tradeit
Monday, 08 August 2016
Leading giftware supplier, Sass & Belle have continued their online expansion with the addition of a new retail ecommerce channel for the UK now live. This new site will sit alongside their existing UK & US B2B channels, which are already run via tradeit, and enable them to manage and administer all three sites from a single instance of the tradeit ecommerce platform.
This means they can share product information, images and content across the two sites, but also enables them to offer completely different pricing and features where they need to, such as minimum order quantities and quantity steps on the B2B site, or product reviews and store locators on the retail site.
"Being a fairly small team, and not being overly technical, we felt that Red really worked with us to decide the best solutions for us as a business, accounting for our (not always straight-forward) processes."
Head of Ecommerce, Sass & Belle
Find out more about the project for Sass & Belle
---
Ecommerce for the Giftware Industry
With proven results for giftware retailers, manufacturers, wholesalers and distributors, our highly evolved tradeit ecommerce platform can help you take the next step. We work with some of the leading brands and have implemented flexible, robust and scalable ecommerce solutions to help them succeed online.