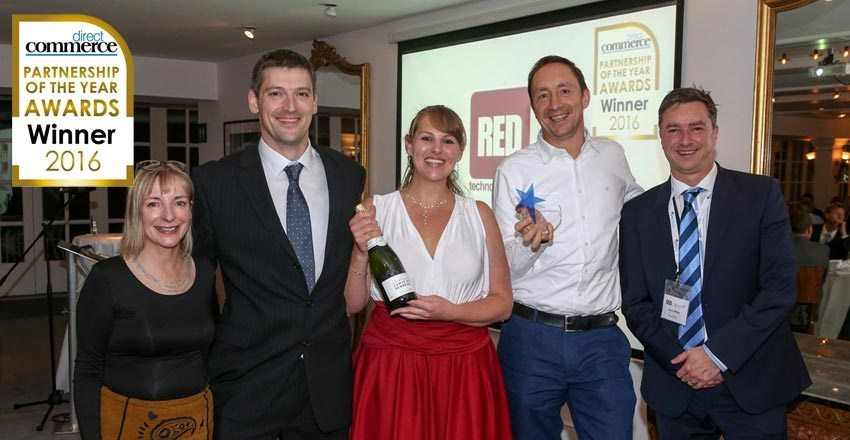 news
Direct Commerce Technology Partnership of the Year winners
Tuesday, 08 November 2016
Having been delighted to make the shortlist, we were chuffed to be crowned the winner of the Technology Partnership of the Year at the recent Direct Commerce awards for our work alongside F. Hinds the jewellers.
The award-winning project showcased our work in delivering their new 'fulfil from anywhere' solution which enables the intelligent movement of stock to fulfil online orders from both their central warehouse, as well as any of their 118 stores, including those orders requiring collection. The system provides customers with real time calculations of the quickest availability of goods for both delivery and collection whilst also ensuring that it is economically prudent for F. Hinds to move items between stores for fulfilment. Unlike other retailers, this functionality has been delivered exclusively through their ecommerce platform, tradeit, rather than the more common approach of using a sophisticated ERP or stock management solution.
Learn more about this award-winning partnership by signing up to our webinar detailing how F. Hinds reinvented their Click & Reserve service by delivering a fulfil from anywhere solution.
Find out more about our work for F. Hinds
See a detailed overview of the project