Due to the high value of many items and the fact that jewellery buying is often an emotive and tactile experience, it makes little business or economic sense to keep products hidden in a warehouse, particularly when you have over a hundered stores across the UK. But if they're not all stored centrally, how can you fulfil your online orders (including those for collection from store) easily and cost-effectively?
Not only that, a 'fulfil from anywhere' solution would normally be controlled by an ERP system, or specialist piece of stock management software so delivering it via their ecommerce platform, tradeit, in real time, was completely unprecedented.
Discover how we delivered this award-winning solution involving the intelligent movement of stock between the warehouse and stores including:
Calculating the earliest availability of items through all fulfilment types, including collection at nearest ten stores.
Determining the cheapest and quickest method of fulfilment, including time to transfer items.
Applying a threshold on order value to ensure it's economical to move.
Check the possibility of resizing other items from stock for sale or show location of other stores.
All in real time, across all devices, all from their ecommerce platform,

trade

it

.
Webinar Details
Date:
Let us know when you're free and we'll try to fit around you
Time:
Webinar will last approx. 20 minutes
Featured Speaker:
James Candy
Business Development Director, Red Technology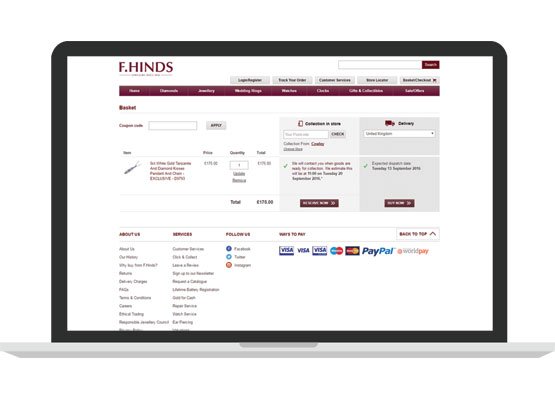 This webinar is a must for anybody looking to
Learn: best practice for delivering a fulfil from anywhere solution.
Discover: how one of the UK's leading omni-channel retailers approached this problem.
See: the immediate ROI & KPI improvements this award-winning solution has delivered.
Understand: how to deliver a superior omni-channel retail experience online.
If you would like to know more about delivering a fulfil from anywhere solution using
trade
it
, then please get in touch.