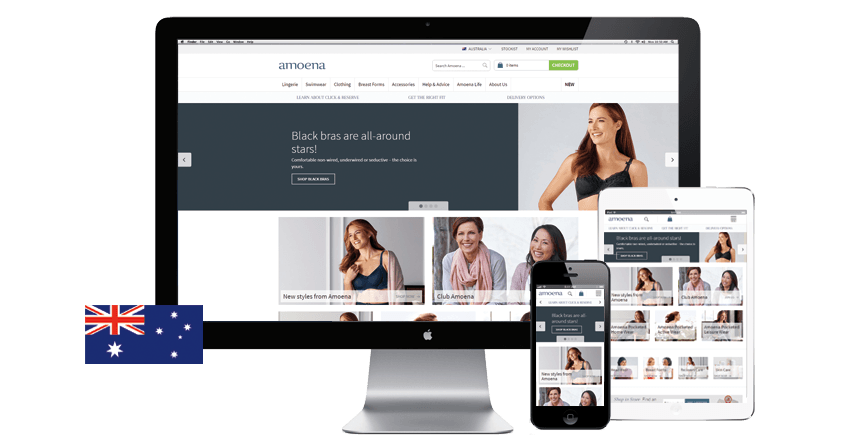 client news
Amoena continue global expansion on tradeit
Friday, 17 February 2017
Amoena, the leading post-mastectomy manufacturer have continued their global ecommerce rollout on tradeit with the a further new channel being launched for Australia. This takes the total number of international ecommerce sites running from their current tradeit installation to eight, with the UK, US, France, Netherlands, Denmark, Norway and Sweden already catered for.
Amoena have further plans to continue the expansion with more international channels being launched this year all running from a single installation of tradeit - allowing them to share content between the sites but also cater for any local requirements such as language, currency, fulfilment, taxation, warehouses etc...
Find out more about our International Ecommerce capabilities.