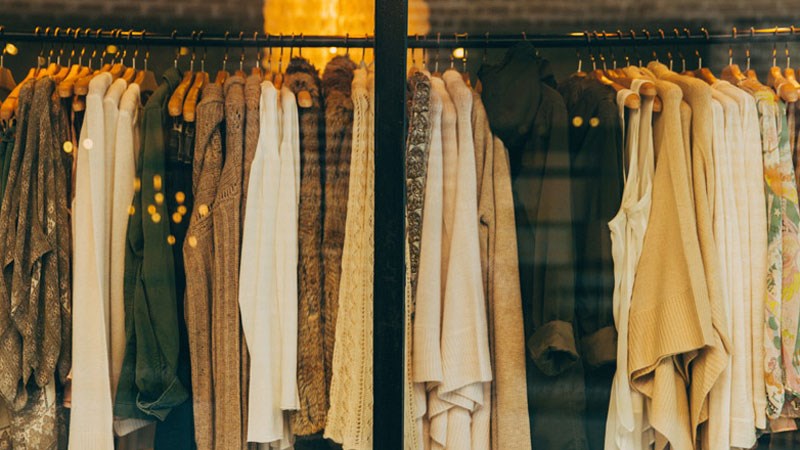 insights
Understanding order in-store a.k.a. endless aisle technology
Tuesday, 18 December 2018
You only have to read the press to see the immense pressure on retailers lately. The growth of ecommerce, alongside economical constraints, has put significant pressure on the high street, and many of the traditional bricks and mortar retailers seem to be feeling the pinch more than most. However, some are finding the fact they HAVE bricks and mortar is giving them an advantage over pureplay etailers, by introducing omni-channel technology such as Endless Aisle / Order In-store capabilities.
What is Endless Aisle / Order In-store functionality?
The basic basic premise of endless aisle functionality is to sell items that aren't physically held in the store that the customer is trying to buy them from, giving them access to potentially thousands of SKUs without physically seeing or touching them. In order to deliver this service there are two similar, but quite different, approaches, although the customer should be none the wiser as to which one a retailer is employing. The first approach is to have direct access to a supplier's stock (this could be the manufacturer or a wholesaler for example), place orders with them, and get them to drop-ship orders on the retailer's behalf (seemingly all through the retailer themselves). The other approach is for the retailer to fulfil orders from their own store estate and warehouse(s).
For example, Office Outlet are the UK's leading supplier of office & home supplies, stationery, furniture and printing services all in one place. With over 90 stores in the UK, endless aisle capability was part of their aggressive omni-channel growth plans. Sales assistants within the stores are armed with tablet devices which use the endless aisle functionality of tradeit to power their offering. This allows staff to check the stock of all products from their warehouse and other stores, login as customers, and place orders for out of stock items to be delivered to them the next day, or collected from another store.
Find out more about how we delivered Office Outlet's endless aisle solution using tradeit
The pros of Endless Aisle / Order In-store technology
As omni-channel retailing continues to evolve, and more retailers invest in technologies that help to drive their online and offline services closer together, let's examine the benefits of endless aisle/order in-store services.
Increase sales/Drive incremental revenue
First and foremost the main benefit of endless aisle technology is obviously aimed at increasing sales. Approximately 10% of orders are lost due to items being out of stock, but this number will vary greatly depending on the business in question, their product range, and the physical size of their store(s) and warehouse(s). This figure also makes no provision for the potential damage of future lost orders after being unable to fulfil the user's first requirement. Chances are, if you are unable to complete their order, they may never return.
The potential to have access to the inventory of an entire store/warehouse estate (as well as possibly that of any suppliers) at any retail outlets helps negate the potential of lost sales, particularly if the fulfilment capabilities and options can match customer expectations, such as free delivery, or click & collect at a later date, or from a store close by. If a retailer can get any items from other stores, or a central warehouse, or their suppliers to customers in good time, they have a great opportunity to still get their business and, just as importantly, their business again in future. Store staff are also more proactively looking to sell using the technology if sales are still attributed to the store.
Not only that, if they choose to provide ordering in-store functionality via staff armed with tablet devices, rather than a standalone kiosk for instance, they have a chance to up-sell or cross-sell items face-to-face with the customer on the shop floor and increase incremental revenue.
Customer satisfaction
Anything that enhances the customer experience when they are shopping from a retailer, has to be a good thing. By increasing their ability to match their customers' expectations they will have much more chance of getting their business and less chance of disappointing them. For example, if the item they want is not available in their local store they could still see something similar in the same colour, or try something similar in the same size, before then ordering it with one of their sales staff in-store and leaving with a positive impression of their experience, and an increase in conversions/revenue for the retailer.
Maximise your store real estate
Driving footfall to physical stores is becoming ever more important for omni-channel retailers and is one of the main USPs they have compared to pureplays, so it's very important to take advantage of these assets. By potentially giving each store access to their entire product range at all of their stores, or main warehouse, they can turn even the smallest stores into high performing retail hubs. Not only that, it enables them to maximise their retail space with best-selling items, and is particularly useful where items are very expensive, or too large, to realistically have on every single shop floor.
Increase data capture
From speaking to retailers whom we have helped deliver endless aisle to, they have all said that this has helped them to increase data capture in their stores and from that build their marketing database. They've all noted that customers were more willing to give their details face-to-face in stores than online. Not only that, some customers have more trust in paying for items via PDQs in store than filling in their credit card details online too.
Improve turnover of stock, less markdowns
The more sales a retailer makes, the higher the turnover of stock is, and the less unsold items they should have. This means that there is then less items that need to be marked down, discontinued or placed on sale as they have become difficult to shift. Not only that, this also gives retailers even more ability to accurately forecast which items sell best, and at which stores they should be stocked in.
Greater customer insight
Finding out more about customers' shopping habits is priceless. What they buy, where they buy it, what size they are, styles they like, colours they prefer etc… is invaluable to help shape a retailer's purchasing or R&D processes. This increased data will also further help with improvements in stock management, turnover and sales.
Hold less inventory
If a retailer opts to drop ship the bulk of items direct from their suppliers, it puts them in the enviable position of not having to hold vast amounts of stock at considerable expense. This takes some of those storage, logistical and financial burdens away from the retailer. Even though they don't operate the same model of having a large store estate, it is one of the reasons companies like Amazon have been so successful as they can offer such a vast range of products without holding much of the stock themselves.
The cons of Endless Aisle / Order In-store technology
Availability and location of stock
Without knowing EXACTLY where and when your inventory is available, in real time (or with significant buffer levels in place), the whole concept will simply not work. The more channels you sell through, such as online, physical stores & marketplaces (Amazon, eBay etc…) the harder this will be to manage. Robust integration between your back end systems and any retail channels is therefore absolutely vital in delivering this level of accuracy to both customers and staff.
Staff access and training
Staff must have access to those exact stock levels in order to relay them to customers and order on their behalf. Not only that, store staff should be well trained on how to use the system and how to up-sell and cross-sell during the in-store sales process too.
Supplier fulfilment / Drop-shipping
If a retailer's approach to endless aisle is to piggyback orders straight to their suppliers they must be doubly sure that that the stock information is correct and they can fulfil them. If not, it is the retailer's reputation on the line if they are unable to do so.
Product range
No matter what retailers do, and the best are getting more innovative by the day, some consumers will always want to see, touch, taste, smell and/or try on products in a store before buying them. Some will not trust online ordering, some will not want the hassle of returning something they haven't seen, or tried on, if they decide they don't like. For these consumers, endless aisle just won't replace buying and taking the product away with them, there and then. Depending on the retailer's approach, they may arrange for delivery of an item to the consumer's preferred store, so they can see it in future, but this will not always be possible, or the consumer may not want to wait, or return to see it. If this is the case, the technology is rendered useless but these should be the exception rather than the rule.
Find out more about our complete range of omni-channel retail ecommerce services including our order in-store / endless aisle capabilities.