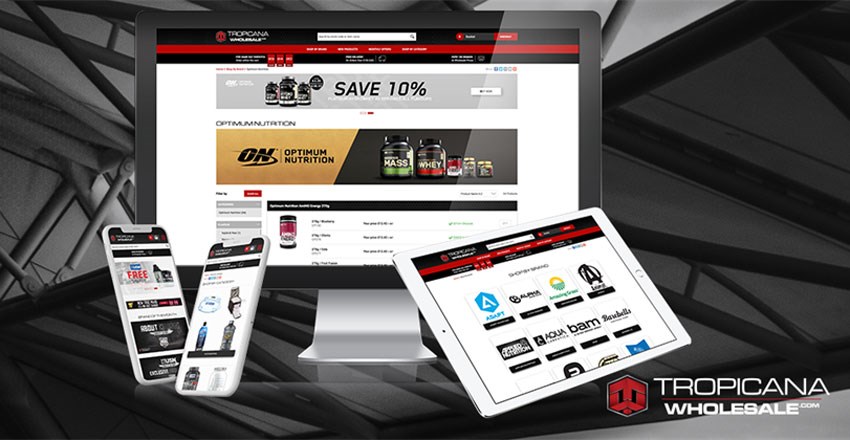 client news
New site launch for Tropicana Wholesale
Thursday, 25 October 2018
Our latest B2B ecommerce project has gone live with a brand new site for sports supplement distributor Tropicana Wholesale.
Having moved from a B2C focused platform, they are able to reap the benefits of an ecommerce platform designed from the ground up to service the very unique needs of both B2B and B2C businesses. As such their new site is packed full of specific features designed to support their needs and help grow their ecommerce business. This includes a dedicated price list manager (enabling them to have a single price list against which they can discount for any customer, product or brand), a spend and save loyalty scheme with rewards for surpassing a previous spend, numerous quick order tools (including CSV uploads) and extensive call centre functions, alongside a plethora of other great B2B tools.
See the new Tropicana Wholesale site.
Learn more about our work for Tropicana Wholesale
Learn more about our rich B2B ecommerce capabilities