Electrix launch new B2B ecommerce sites on tradeit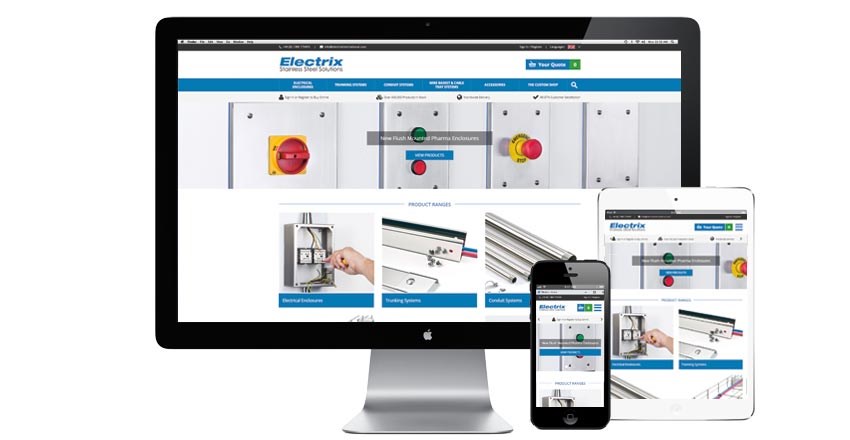 Electrix International Ltd are the world's leading manufacturer & stockist of stainless steel cable management systems with a range of thousands of products sold into the trade. As such, when looking for a new ecommerce platform, they required some heavyweight B2B functionality and integrations. This meant generic platforms with limited features, and ecommerce solution providers without proven integration capabilities, were not an option. For these reasons they chose the tradeit ecommerce platform and Red Technology.
The new sites feature comprehensive B2B functionality including a quotation system, quantity price breaks on products, quick order tools, downloadable CAD files, product videos, tech specs and much more. The site is also integrated into their Microsoft Dynamics AX ERP for the syncing of orders, quotes and financial statements.
See the new site at https://www.electrixinternational.com/uk/