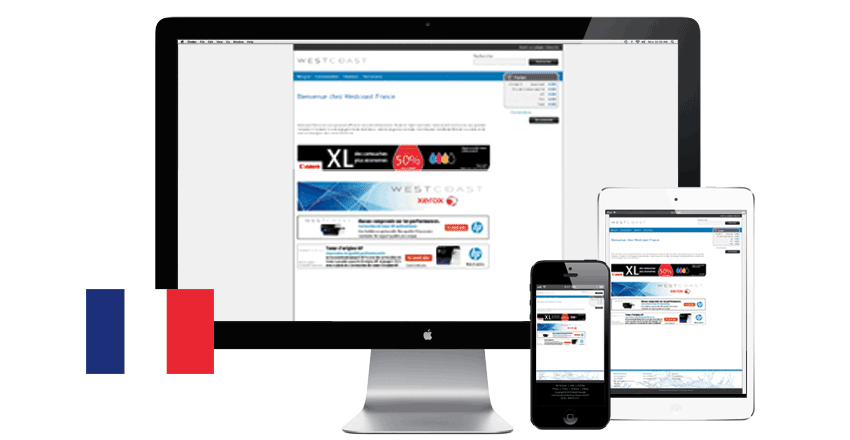 client news
Westcoast expands international ecommerce channels
Monday, 07 August 2017
Having acquired ADS (Adveo Digital Systems) France in September last year, Westcoast have launched their new French ecommerce channel on the tradeit platform to help grow their business into mainland Europe.
Westocast's EOS Commercial Director Neil Baker said "The acquisition of ADS France provides us with an excellent base as we continue to grow our European business."
Learn more about expanding your ecommerce internationally
Following the launch, there are further enhancements planned across all ecommerce channels in the new future leveraging the full capabilities of tradeit's B2B ecommerce offering.
Learn more about our work for Westcoast
---
Ecommerce for the IT Industry
With proven results in the IT industry, our highly evolved tradeit ecommerce platform can help you take the next step. We work with some of the leading distributors and resellers and have implemented flexible, robust and scalable ecommerce solutions to help them succeed.