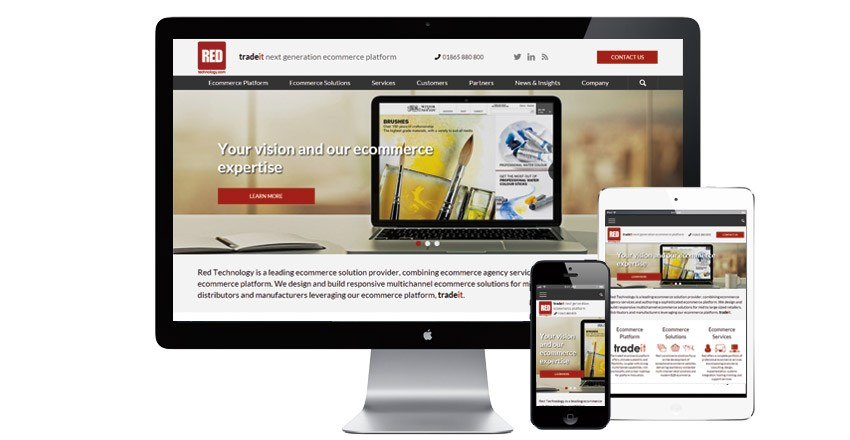 news
Responsive design refresh for www.redtechnology.com
Tuesday, 27 October 2015
Having developed loads of new sites for customers recently, we've also treated ourselves to a site refresh featuring an updated, responsive design.
The new site helps explain our complete range of ecommerce agency services including our own ecommerce platform, tradeit, our ecommerce solutions and services as well as a completely new blog where we will be sharing all of our news, customer launches and hopefully providing some useful insights into ecommerce strategy and ideas.
The new site is completely built and administered on our own ecommerce & CMS platform, tradeit. Find out more about tradeit here.