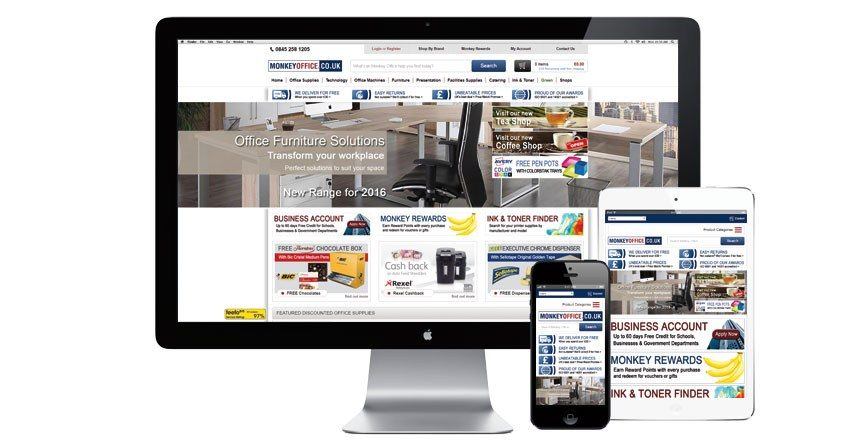 client news
Monkey Office launch new site using tradeit
Wednesday, 06 July 2016
Leading office supplies company Moorside have launched their new Monkey Office site using tradeit. The new site sits alongside their existing Caboodle channel on the same installation of tradeit meaning both sites can share any data, content or assets as required, or deliver entirely separate information.
tradeit is specifically designed to enable multiple sites to run from the same back office and administration system meaning separate brand or international channels can all be easily administered from one place, saving money, time and resources.

Find out more about our Multi-channel Commerce solutions.
Find out more about our work for Monkey Office/Caboodle.