Ecommerce Webinar Registration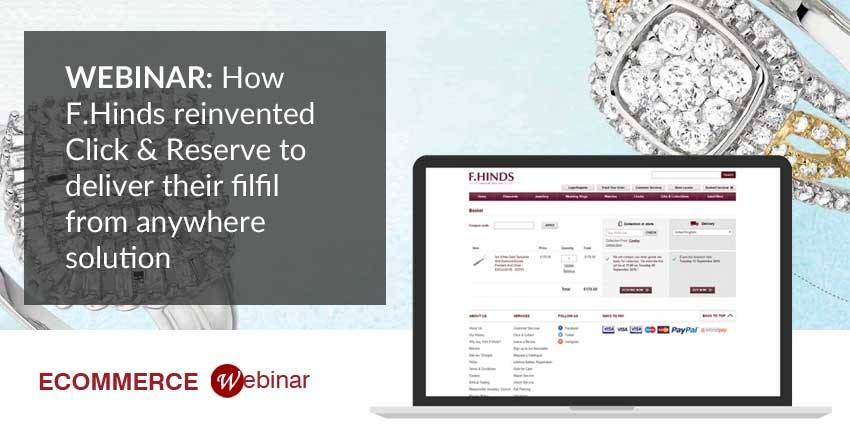 Having been a customer of ours for over 10 years, F. Hinds knew exactly who to turn to when they encountered problems trying to deliver a new Click & Reserve service. After implementing a new EPoS system across their entire store estate, they wanted to introduce a 'fulfil from anywhere' solution for online orders, where items could be fulfilled from both warehouse and store stock for delivery and collection. However, they encountered problems when their EPoS and backend systems were unable to meet their requirements. This meant the solution needed to be delivered via their ecommerce platform, tradeit, meaning an unprecedented and unique project requiring huge development and innovation.
We're happy to deliver the webinar on a one-to-one basis so please Register now and we'll be in touch to arrange a convenient time. Learn more about how we delivered this award-winning solution, find out some of the pain points they experienced, how they were overcome and how they are already seeing huge increases in their key performance indicators.