As more and more retailers move towards delivering a joined-up, omni-channel experience to their customers, the ecommerce basket requires a radical rethink. Using Hotel Chocolat as an example, we will look at how important it is for retailers to still deliver a seamless and user-friendly checkout whilst delivering the host of options that savvy, multi-channel consumers now expect such as:
Multiple address deliveries from a single order (including international).
Click & Collect/Reserve.
Intelligent gifting capabilities across individual line items.
Rapid fulfilment from stores.
Checking individual store stock of items.
Webinar Details
Date:
Let us know when you're free and we'll try to fit around you
Time:

Webinar will last approx. 20 minutes
Featured Speaker:
James Candy
Business Development Director, Red Technology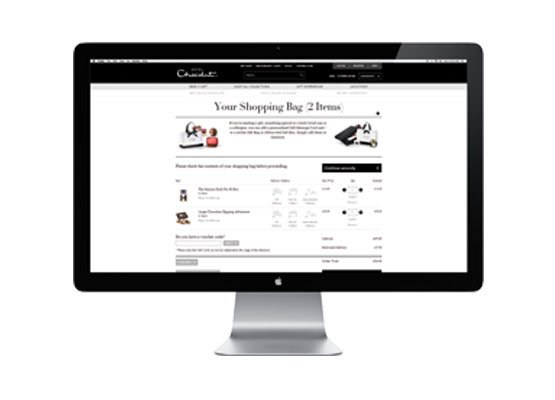 This webinar is a must for anybody looking to
Understand: how to deliver a superior omni-channel retail experience online.
Discover: how one of the UK's leading omni-channel retailers approached this problem.
Learn: best practice solutions to the omni-channel ecommerce basket challenges.
If you are unable to attend the webinar but would like to know more about delivering a great UX for your omni-channel ecommerce basket, then please get in touch.