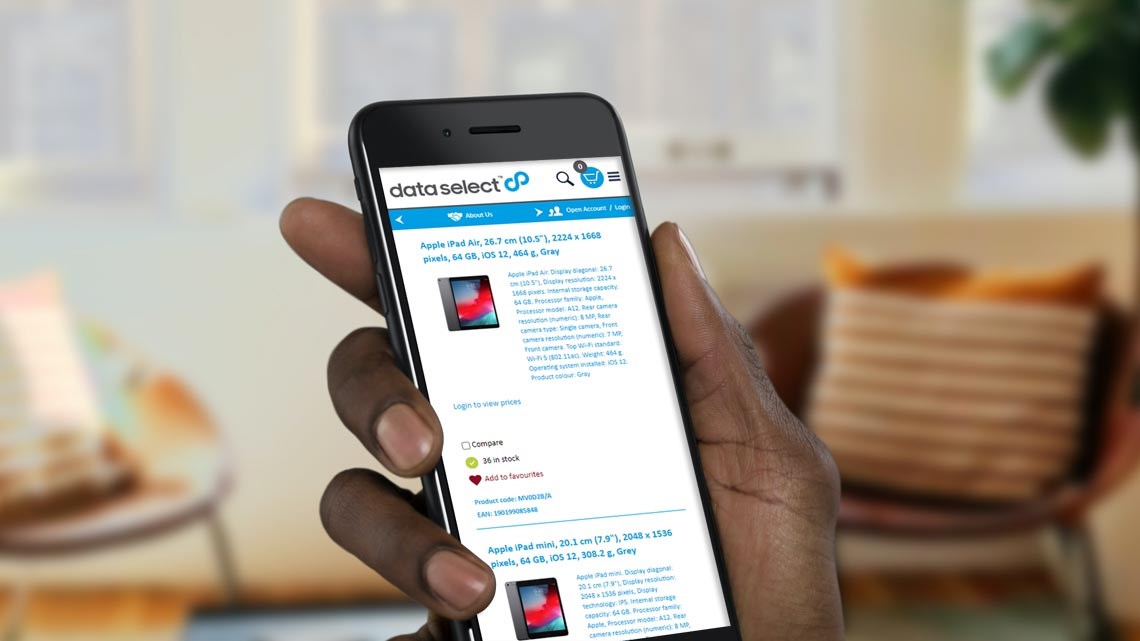 client news
Westcoast expand their online offering through Data Select
Thursday, 08 October 2020
Westcoast, the UK's number one IT hardware distributor, have launched their new online, business to business portal for all things mobile, Data Select, which sits alongside their existing sites.
Running alongside their main site, and administered from a single installation of tradeit, the site offers users a comprehensive range of phones, tablets, and accessories from many of the leading brands including Apple, Samsung, Google, Huawei, Nokia and Motorola
---
Ecommerce for the IT Industry
With proven results in the IT industry, our highly evolved tradeit ecommerce platform can help you take the next step. We work with some of the leading distributors and resellers and have implemented flexible, robust and scalable ecommerce solutions to help them succeed.