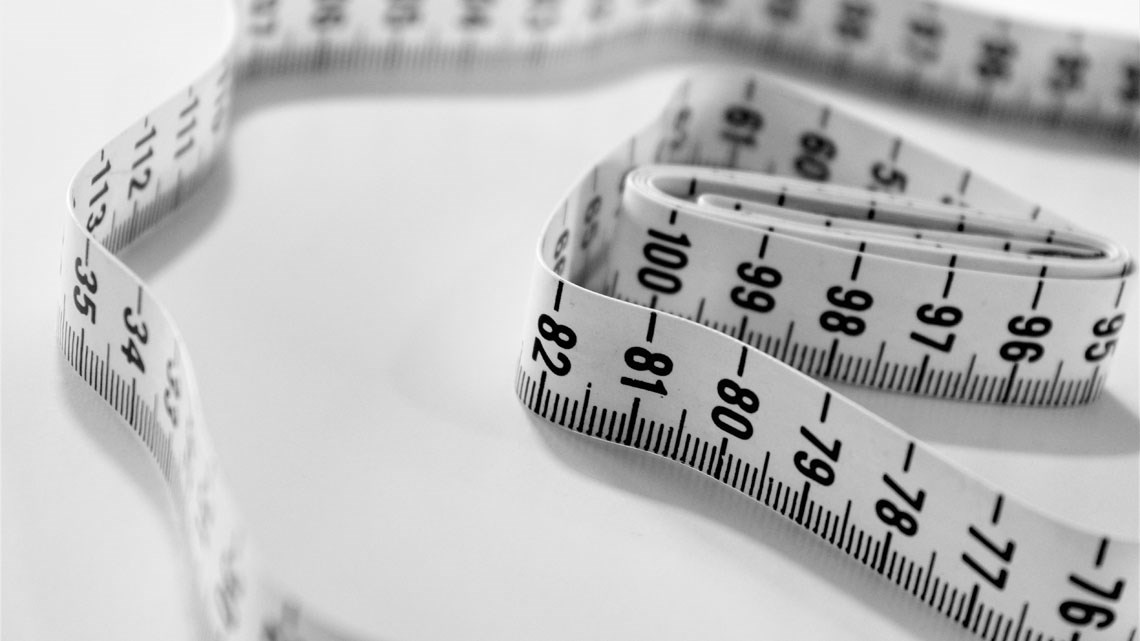 insights
UX Lab – Taking orders for customisable products with dynamic pricing
Friday, 29 October 2021
As competition increases online, consumers have a wider choice than ever. If you are unable to meet their demands, chances are somebody else will, and they'll get the business. So what can elevate your store? How can you stand out from the run of the mill ecommerce sites that are dotted across the Internet? Well, how about offering your customers bespoke products that they can purchase online?
People love to be able to tailor, customise and personalise items to their exact requirements to ensure what they have is completely unique or ideally suited to their requirements. However, they also want the convenience and ease that comes with shopping online. They don't want long-winded conversations involving emails, phone calls, quotes, long lead times or unrealistic costs to try and obtain non-standard items.
Not only that, if they do take the time to customise or tailor products on your website, they are much more likely to convert - nobody goes to that extra effort for the sake of it. If they're happy with them, they're also much more likely to recommend your business to other people than a regular customer.
Why customise products?
There are a few different reasons why users need or want to customise products and not all customised products are the same.
Personalisation
Sometimes people like to personalise items for uniqueness, exclusivity or sentimental value. Take the customers of omnichannel retailer Scribbler for example. They can personalise cards and gifts online with their own pictures, names, ages or unique messages.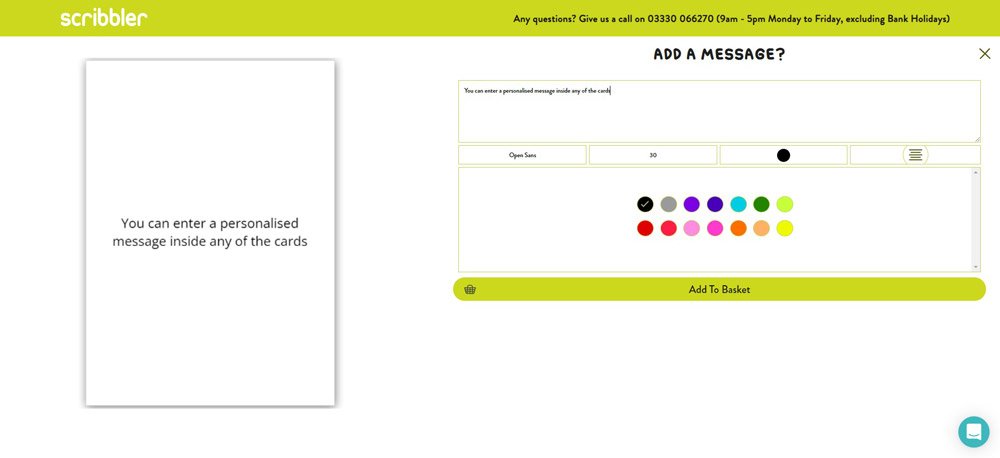 Scribbler enable customers to personalise messaging on any card including changing fonts, colours and text alignment.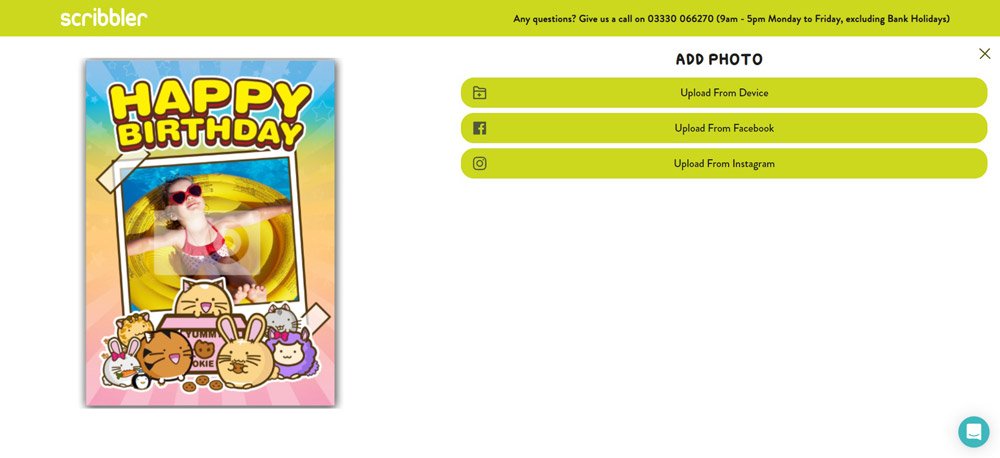 Scribbler's customers can upload their own images to create personalised photo cards.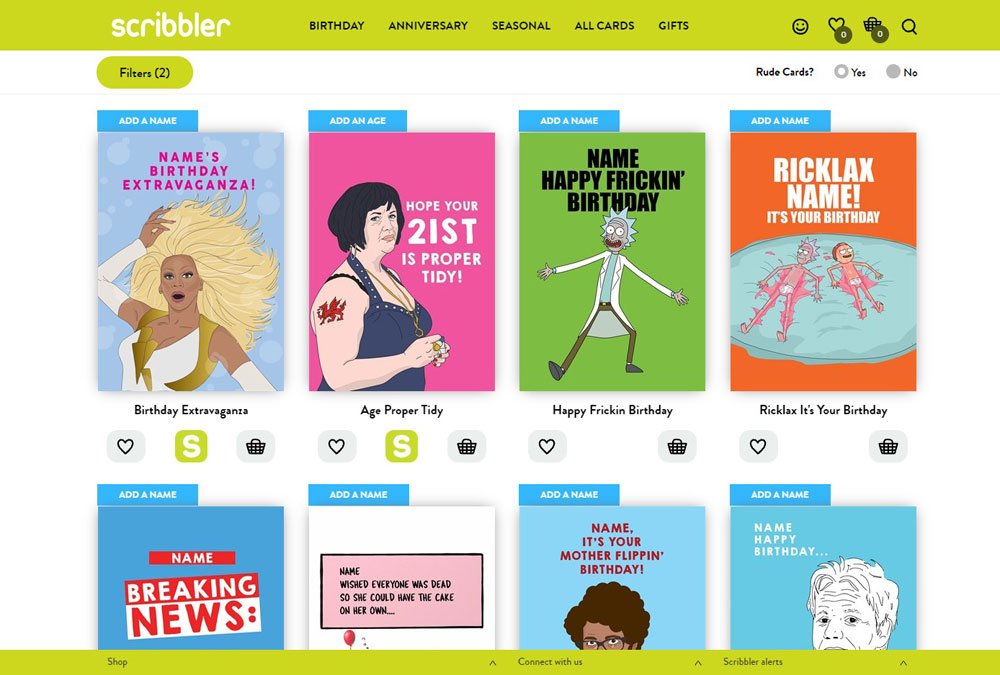 Scribbler also enable customers to personalise cards with different names or ages applied to them.
Unique size or fit
Other times people need to customise things for a specific purpose, or have to get something tailor-made as there are no standard options available. In the past, this would have usually involved hunting around for companies that might fulfil a customer's requirements and then talking through them on the phone or in person. It tended to be an expensive and long drawn out process. It would never have been done online, as configuring pricing to display on every different variable was too difficult to set up or to implement. For example, BM Steel are one of the UK's largest steel stockholders who can provide many of their products at bespoke lengths, meaning customers can buy items cut with millimetre precision directly from their online store. With dynamic pricing, it means they can order and pay for them straight away.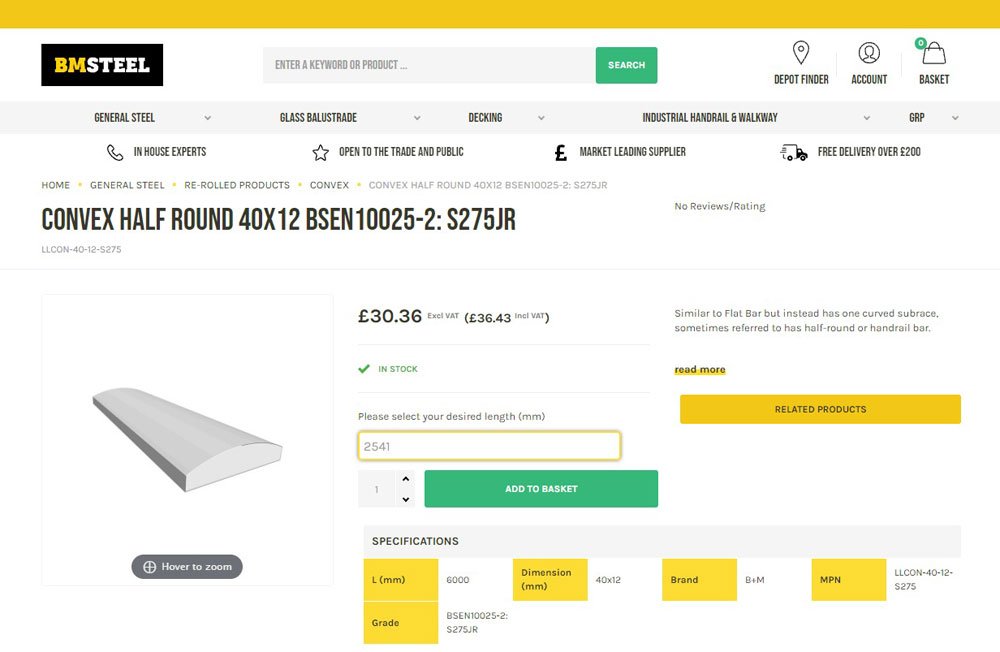 BM steel are able to offer their customers items cut to the nearest mm which can be specified and paid for online straight away.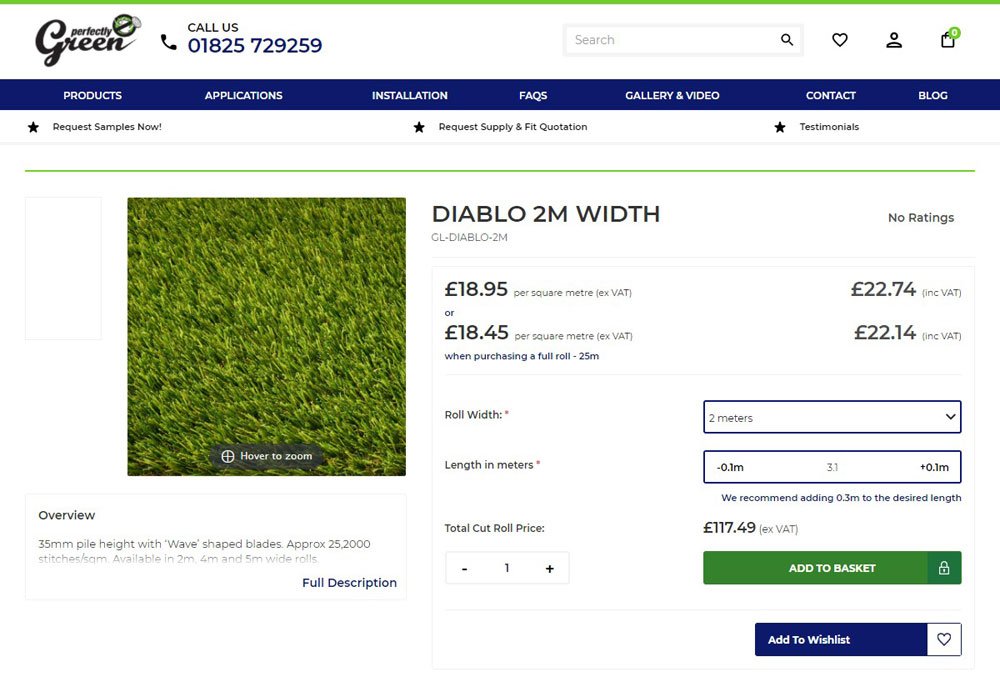 Perfectly Green offer customers the ability to order their artificial grass in custom sizes.
Unique configuration
Some products come with huge combinations of potential options or additions. Something like IT hardware can be configured in numerous different ways, so although products are not completely unique or entirely one-of-a-kind, the different options or additions can sometimes mean there are hundreds or thousands of combinations available that need to be catered for and sold online. This can often be catered for by using configurators. These can be delivered as part of the platform, or through integration to a third-party tool provided by a manufacturer like Hewlett Packard for example.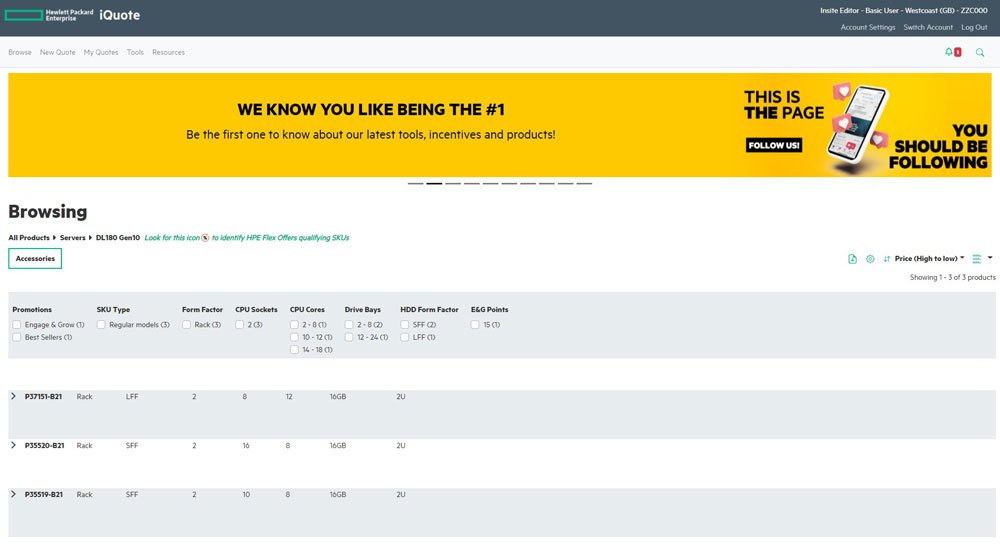 Westcoast offer numerous product configurators (often hosted by third party manufacturers) which enables user's to customise the specification of products they wish to order.
Specific application or use
Again, not completely customised products, there are occasions where users want products specifically for a particular use or application. Now it might be out of hours so they can't check with the merchant, or the user might not be 100% sure which item(s) will meet their requirements so they need to be guided to the right products(s). In this case, a product finder can help. This essentially filters a merchant's products against the user's requirements via series of questions, eliminating incompatible options as it goes until all that remains are those that will suit the customer's requirements, which they can then buy online.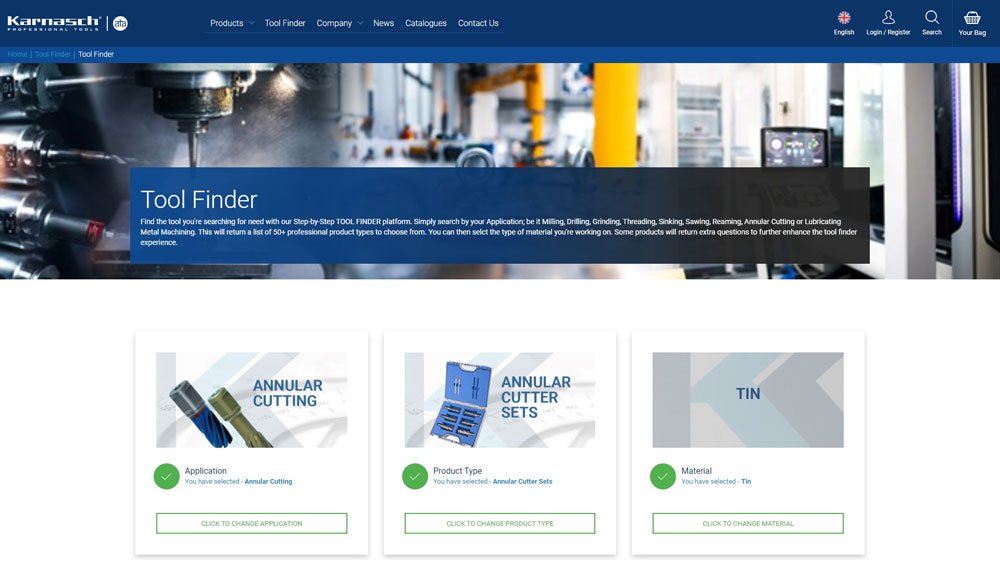 Karnasch Tools guide customers towards best-fit products based on their application using their tool finder.
If you're looking to sell customised products online, get in touch to see how we can help