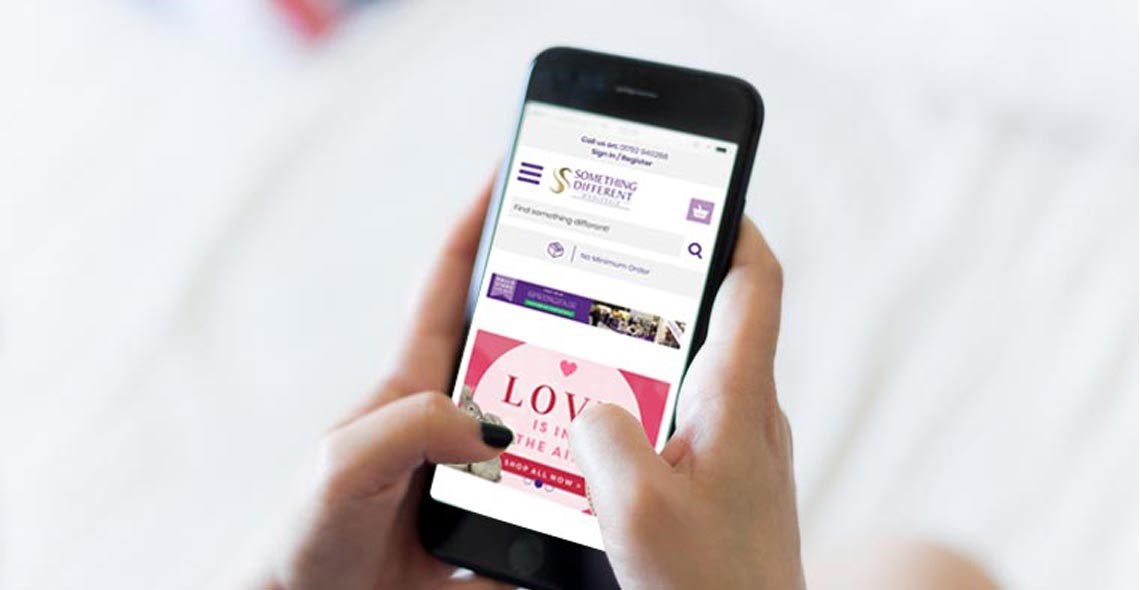 client news
Something Different Wholesale turn to tradeit for B2B ecommerce
Monday, 17 December 2018
Our latest project is now live. A new and improved ecommerce site for Something Different Wholesale. Something Different Wholesale has grown rapidly over the past 19 years and is recognised as one of the UK's leading wholesale giftware suppliers and importers. The new solution, built using our tradeit B2B ecommerce Accelerator and integrated with their HansaWorld ERP system, provides them with new functionality they were previously unable to offer including:
1. Improved navigation - options to shop by product type, by style or theme, by what's on offer, or by occasion
2. More accurate search functionality with predictive recommendations - for a faster browsing experience
3. Quick order forms - for customers who know the product codes they want or have prepared an excel sheet in advance
4. Stock notification - be emailed when an existing product becomes available or when a brand new one arrives
5. Save your basket - ability to save the contents of a basket so that it can be quickly reinstated when they're ready to complete their order
6. Product videos - give customers a better idea of a product's size and quality, and give them inspiration of how they can look once merchandised
Plus a host of other B2B ecommerce functionality
---
Ecommerce for the Giftware Industry
With proven results for giftware retailers, manufacturers, wholesalers and distributors, our highly evolved tradeit ecommerce platform can help you take the next step. We work with some of the leading brands and have implemented flexible, robust and scalable ecommerce solutions to help them succeed online.