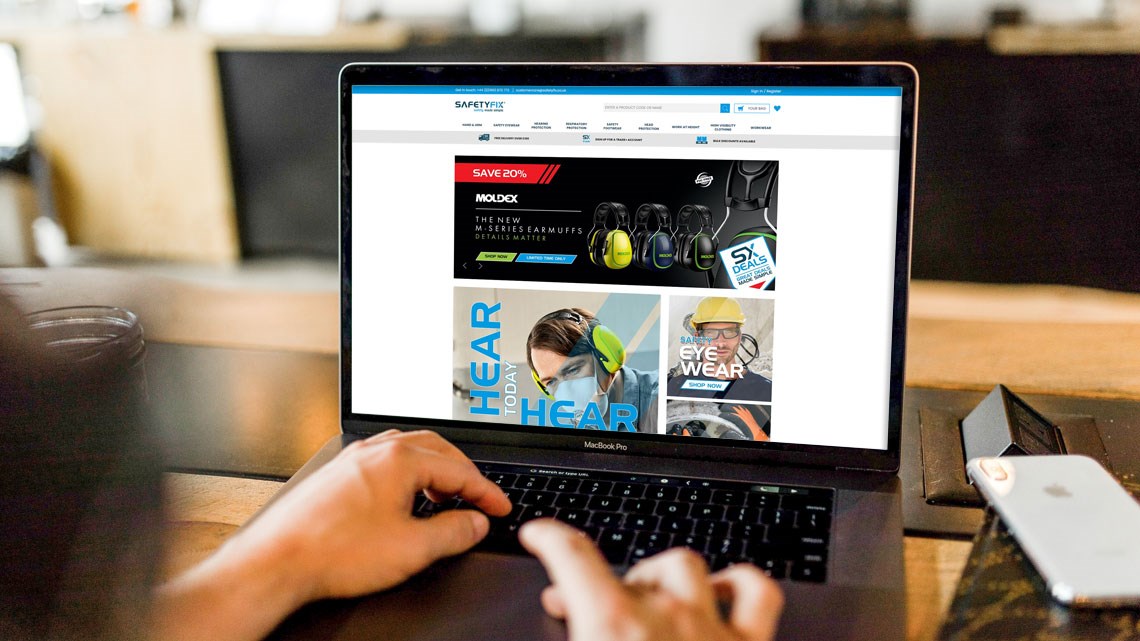 client news
Safetyfix turn to tradeit
Thursday, 18 February 2021
The global pandemic has meant personal protection equipment is now in high demand. In order to try and fulfil that demand, alongside providing safety equipment for other industries, Safetyfix have launched their brand new ecommerce site on tradeit.
Primarily serving end users the site has been created specifically to cater to that market and features a host of tools to assist such as the class-leading promotions engine and call centre tools. However, there are a couple of features such as product quantity steps and quantity-based discounts that are aimed at small business customers too.
Having spoken to a few companies they weren't always given the level of reassurance and expertise they found with Red Technology and tradeit allows them more freedom to manage things themselves rather than rely on a developer to make changes for them.
"Everyone at Red knows the system and is from more of a technical background, rather than just selling us a system and passing it onto someone else. Other companies we spoke to were wishy-washy with how they answered questions and didn't instil confidence that they knew exactly what they were talking about."
Purchasing Manager, Safetyfix