The security risks of open source ecommerce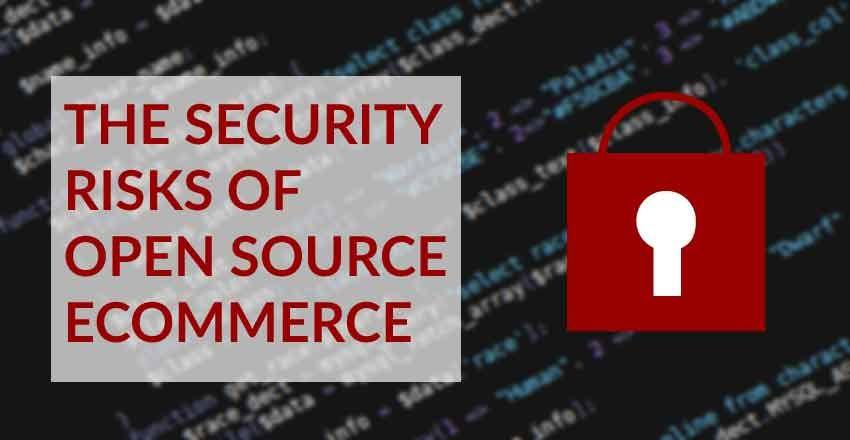 The very thing that makes open source ecommerce software so appealing, namely the fact that it is free and available to all, is also unfortunately the thing that makes it so vulnerable to hackers and cyber attacks. By distributing the code to anybody, open source ecommerce providers like Magento, osCommerce, OpenCart and Prestashop are giving cyber criminals access to their technology stack and the ability to examine and exploit the code for any weaknesses and vulnerabilities.
There has been a substantial rise in the number of attacks deploying tactics like card skimming or ransomware to target sensitive personal information and payment details, enabling hackers to carry out credit card fraud and identity theft, particularly on unpatched sites. Not only that, there's also been fake emails with fake patches containing malware looking as though they've been distributed by Magento 'experts' whose own servers were infected. It hardly fills you with confidence.
As these agencies layer their own code on top of the standard source code and often use third party plug-ins to deliver additional functionality, patching them is not that straight forward either. Particularly as the number of patches released increases to combat the potential security risks, alongside any bug fixes. It can leave you blowing most of your development time and budget just keeping your site secure.
The penalties for these types of security breaches can be severe, not just in terms of fines, fraud losses and legal action but the damage that it can potentially do to consumer trust, your reputation & credibility, and thus any future business. With customers reliant on the security and integrity of your ecommerce site, it's vital that your ecommerce site and hosting environment are protected from such issues.
So rather than leave your ecommerce business exposed to potentially ruinous attacks isn't it time you considered a complete end-to-end solution from design, develop and build through to hosting and support with the tradeit ecommerce platform and Red Technology?