The must have features of any ecommerce content management system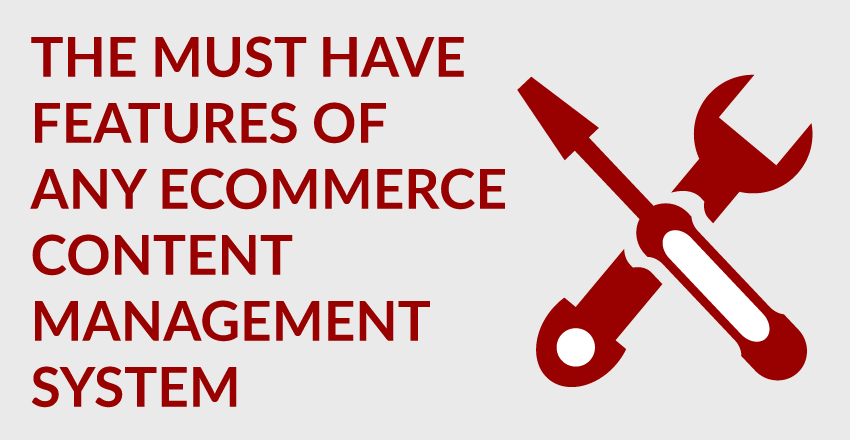 An ecommerce content management system (commonly just referred to as a CMS) is a simple method of managing the non-product content of your ecommerce site. Normally this would involve logging into the site to access an administration system that allows non-technical staff (i.e. not a web developer or programmer) to make changes to the content of a web page. As ecommerce sites become more complex and content becomes even more important a CMS is no longer nice to have but a necessity. Lets examine what features you should look out for in an ecommerce CMS.
Features of an ecommerce CMS
A CMS should allow you to add, edit, copy and delete pages as well as change all types of page content (such as text, images, video, links, downloadable files), as well as giving you full control over all on-page SEO elements like page titles, URLs, meta information, sitemaps, redirects and more. A more advanced system, such as that available in our ecommerce platform tradeit, will also offer restoration and rollback of pages in case they have been deleted in error, or need to be restored.
A more advanced system will offer in-site editing allowing the administrator to see changes on the page as they are made or view them in a preview screen before they are published (made live). This in-site editing often involves editable, pre-defined components that help form the structure of the page alongside a WYSIWYG editor for more fluid content creation and flexibility. It will also allow you to then move that content around the page to re-order it. It may also include some basic image editing capabilities meaning that small changes like colours, borders, cropping, scaling etc… can be made without the need to use image editing software like Adobe Photoshop for instance (A CMS will never replace such software though).
Another feature that a more advanced system is likely to have is control over access rights to the administration system. This means that you can control which staff can make changes, which staff can approve changes and which staff can publish them to the live site. You can also determine which pages and channels can be edited if you are running multiple brand or international sites. This means that staff in your French office can only administer the French site and won't have access to your UK site for instance.
If you have them on your site, your CMS should also control any community functions and interaction with users such as blogs, forums, Q&As, ratings and reviews etc… This means that all content can be reviewed and approved or rejected before being published. These controls would all be administered via a CMS.
To find out more about tradeit's built-in CMS functionality, then contact us.