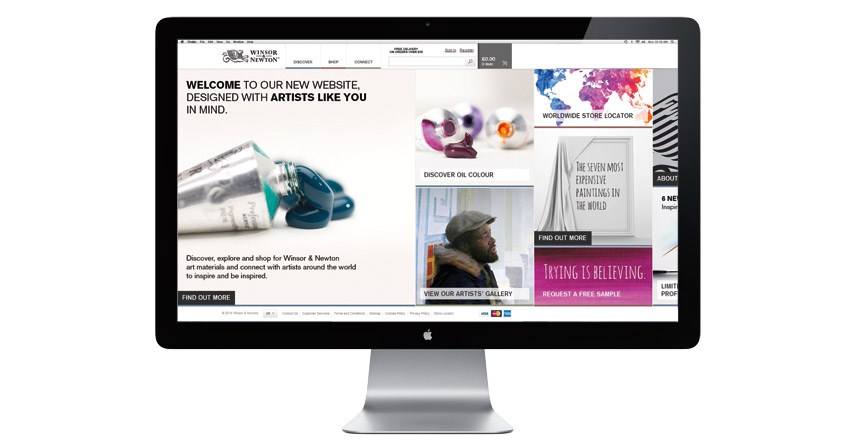 client news
New website for Winsor & Newton
Friday, 16 October 2015
As well as the release of platform update 5.0, we have recently launched a brand new website for Winsor & Newton that combines Content, Commerce and Community all running from the tradeit ecommerce platform. This new sales channel establishes a world class ecommerce site that provides state-of-the-art personalisation and an industry-leading brand & shopping experience increasing brand awareness, trial and loyalty for Winsor & Newton.
Content
Allows users to uncover a wealth of visual and practical resources from colour charts to technical advice, and videos to global artistic inspiration. This vast resource of articles, videos, tips & techniques is constantly updated and added to, making Winsor & Newton a one-stop shop for anybody within the art world.
Commerce
Gives users access to the broadest range of Winsor & Newton art materials and have them delivered directly to your studio or home, as well as connecting them to all Winsor & Newton's stockists across the globe via the sophisticated store locator.
Community
Enables users to engage with artists, art professionals and emerging talent from the contemporary art scene and showcase their work in the online gallery. The community area acts as Winsor & Newton's very own social network meaning users can upload their own artwork, biography, follow/unfollow other users, and like or comment on other's work.
This is all tied together through both community-wide and individual activity feeds which can alert users when somebody they are connected with uploads new artwork, likes or comments on something on the site, watches a video or reviews a product.
Find out more about the project
here