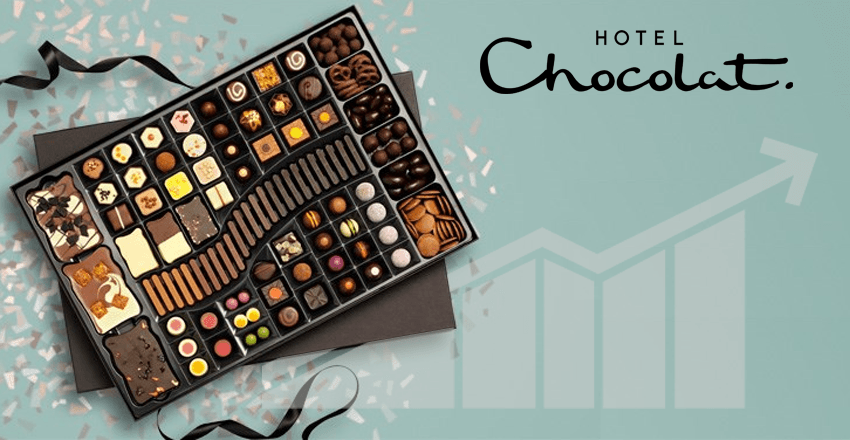 client news
Hotel Chocolat continues digital growth on tradeit
Tuesday, 12 July 2016
Hotel Chocolat continue to outperform expectations having announced a 12 per cent increase in annual revenues today. The company has posted turnover of £92.6m for the 12 months to 26 June 2016 and said its digital retail channel continued to perform even better with growth of 20% for the same period.
Having recently listed on AIM in May, Angus Thirlwell, co-founder and chief executive, said: "Hotel Chocolat has had a good start as a listed company, with pleasing growth slightly above expectations."
"We remain confident in our strategy. Our plans to invest further in our British chocolate manufacturing operations, in new stores, and in our digital offering are all progressing well."
Learn more about our work for Hotel Chocolat