Pegasus Opera
Ecommerce for Pegasus Opera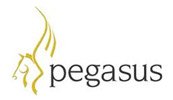 Red Technology in partnership with Pegasus Software, has integrated the tradeit ecommerce platform with Pegasus Opera.
Pegasus Opera and tradeit
Integrating your ecommerce website with your back office financials system will realise many business benefits, for example:
Opera is automatically updated when orders are placed.
Discount structures in Opera will automatically apply in the ecommerce store.
Customer service will be enhanced.
Productivity will be improved.
Red works in conjunction with Pegasus partners that have also been accredited as partners of Red.

For more information regarding Pegasus Software, see www.pegasus.co.uk