Why you should expand your reach with online marketplace channels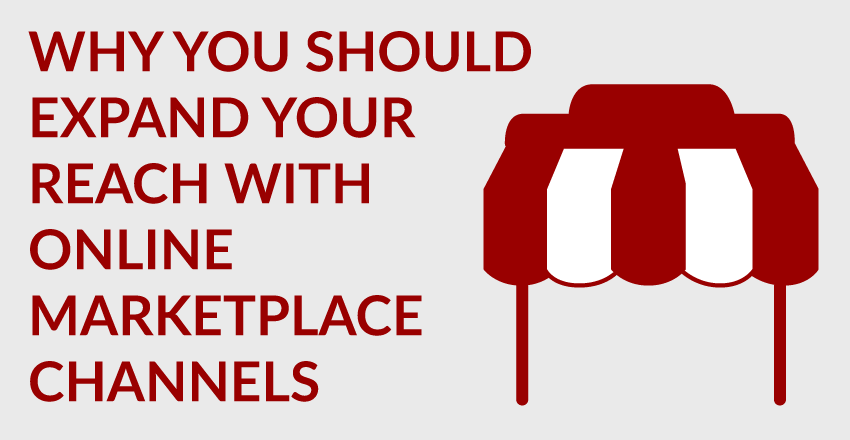 With competition growing by the day, retailers must be flexible in how they reach new customers and the introduction of marketplace channels such as Amazon or eBay is a route that's definitely worth exploring. In an ideal world customers would always come to your ecommerce site and experience your brand, return often and tell everybody they know. However, there's no guarantee that they are even finding or visiting your site so the more chance you have to engage with them via other channels, the better. Let's examine the pros and cons of using marketplaces to grow your online sales.
Advantages of online marketplaces
Additional channels for sales
Low cost of entry for exploring potential of international markets (via localised marketplaces like Amazon Marketplace US)
Huge global reach (Amazon Marketplace has over 300 million active users worldwide) so they are a great place to attract new customers and expose your brand to new consumers who could potentially buy directly from you in future.
44% of shoppers go directly to Amazon to research a purchase before even looking elsewhere. People already shop there so it's where they are looking, which means it's important for you to be there too
Consumer trust is already in place with sites like Amazon that may not exist with your brand or ecommerce site. Users feel more confident purchasing from sites they already know and use
Can be used to move overstocked products or items you are struggling to sell via your normal channels
If channels are properly integrated with your ecommerce platform, data can be shared between all of the channels meaning you have a single source of information enabling you to push product content, pricing, stock up to the marketplace channel and pull orders down into your ecommerce platform, making it easy to manage
Disadvantages of online marketplaces
Another online channel or channels to manage. - Without direct integration to the marketplace channels from your ecommerce platform or via an ecommerce integrator it can be a time consuming process to upload, update and manage all of your data.
Increases costs: fees applied to every transaction you make which eats into your bottom line.
Difficult to brand your marketplace presence particularly well so harder to distinguish exactly who you are
Prevalence of fakes, grey imports, rejects, and seconds on marketplaces can affect consumer trust
Can potentially have a 'bargain basement' type association, so may not be suited to all products and markets, could dilute your brands cache and thus affect perception of it. Could be particularly if you selling luxury goods for instance
Whilst there are clearly financial implications to selling via marketplaces, for most businesses the benefits will definitely outweigh the costs.
To find out more about expanding your ecommerce capabilities using marketplace channels like Amazon, then contact us.