The art of recommendations: ecommerce cross-selling & up-selling essentials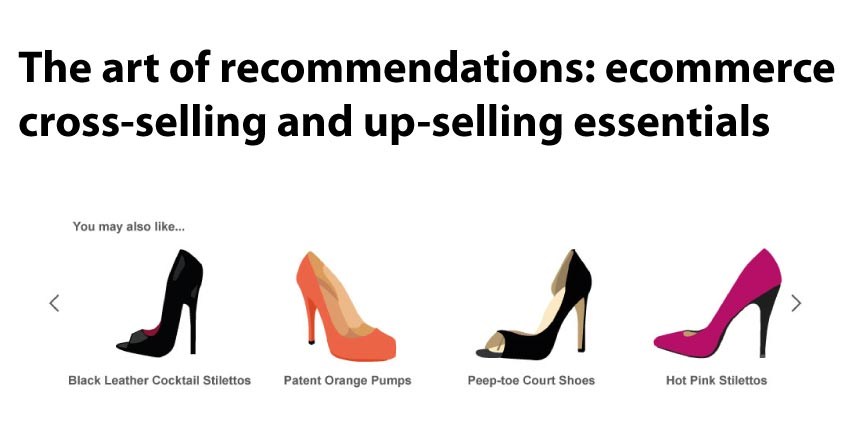 It's well documented that personalised recommendations (both cross-sells and up-sells) across a user's online journey can significantly increase ecommerce conversion rates, average order value, and revenue. Ensuring that your ecommerce platform provides sophisticated recommendation capabilities is crucial in supporting your ability to take advantage of these opportunities. Here's some functionality we consider essential to any ecommerce recommendations engine.
Capability to personalise recommendations so they are relevant to each customers using criteria such as their previous search history, current location (via ip lookup or longitude and latitude of browser), previous orders, contents of wish list etc...
The ability to control the number and order of recommendations, and which categories products are selected from.
Ability to Automatically (via pre-defined metrics like best sellers) or manually populate all cross-sells and up-sells, or a mixture of both.
Deliver a mixture of both cross-sells and up-sells on product pages including both similar and complimentary products (i.e. 'you may also like' and 'complete the look').
For guests, populate recommendations based on other criteria such as their searches, average rating, price, 'on sale', new, stock availability, and other user's order or search histories using actual statistical data. Even serve up recommendations based on criteria specific to your industry.
To find out more about tradeit's recommendations engine, then contact us