The Ecommerce Customer Trap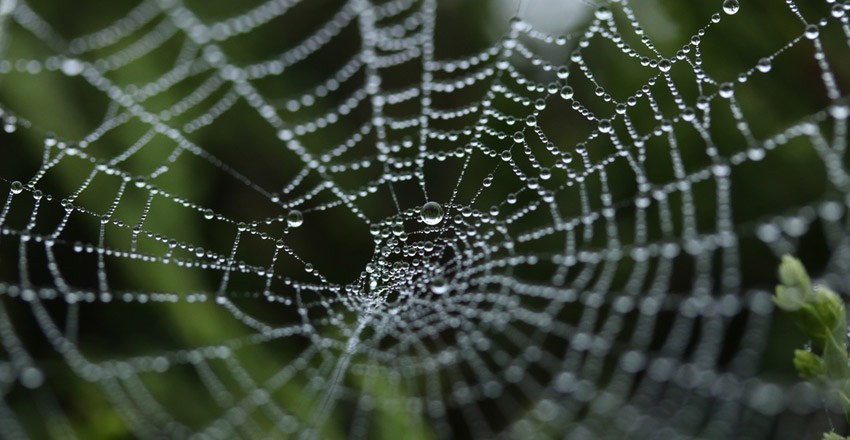 Rich content and community to build loyalty and drive sales
When you've gone to great efforts and costs to attract prospective customers to your site, the appeal of your webpages will ultimately give you more time to present your offering and make a sale.
Engaging the users on your site with a fantastic array of rich, added-value content, then giving them a chance to voice their opinions, ask questions and share their delight at your carefully-curated user experience, will ultimately please them, please search engines, increase traffic and make sales.
A well-known client of ours, Morphy Richards, discovered in a customer survey that their blog (part of their tradeit ecommerce installation) was the single most influential factor on their website in converting users to purchase online. Also, Bottica (now part of Wolf + Badger), recent winner of Drapers Online Awards - Best Purely Etailer under £10m, announced that 10% of sales now come directly from editorial content following the implementation of a new content-rich strategy.
Rich Content/Content-Led Commerce
Search engines love good, fresh, regularly-updated content. It's shareable, PPC can be driven to it and it can simultaneously communicate what your brand is all about a lot easier and quicker than your product info and corporate pages alone. However, is the high cost and effort involved in creating rich content on a regular basis really worthwhile?
Content creation is notoriously hard to connect to a tangible ROI but the general appetite of consumers and the reaction from business (voting content marketing as the most important digital marketing trend of 2015 -smartinsights.com) should be a strong sign that rich, relevant content is the way forward. To make sure you can prove a return on investment it is always best to track the effect of your content distribution by measuring a full set of KPIs in relation to the web pages/blog posts/social platforms where it is placed. Measure as much as possible from your analytics including unique visits to the page/post, geography of traffic, mobile proportion of traffic, bounce rate/time spent on page, comments and social interactions. All of these KPIs can be used to track the reach engagement and sentiment about your content, which is great ammunition for proof of ROI and data for the adjustment of your content approach.
It's all about creating a great 'shopping destination'. An idea taken straight from the high street where retailers now need to offer visitors more than just products in store - a relaxing coffee shop, a social-sharing photo booth etc...
Although selling products is the ultimate goal, there is so much competition and comparison available to online shoppers, in the digital and on the high street, that anyone selling online (B2B or Retail) needs to offer something more or something different. Otherwise you'll need to fight on price, have a absolutely unique/exclusive product range or rest on the laurels of your brand name to drive traffic and sales. Rich content on your website can provide the 'destination' experience for shoppers allowing them to educate and entertain themselves whilst being immersed in your brand. 'Whilst you're thinking about buying our products, why not match this amusing video, or learn how we made the product, or read why we started the company'.
Which types of rich content are most effective?
In the B2B world content marketing world, with the main objective being to generate leads, the following tactics and formats are most popular (in order of popularity) according to Spiceworks: Blogging, Social Media posts, Case Studies, Whitepapers.
In the world of Retail content marketing, with the focus on customer relationships, loyalty, engagement and brand awareness, the following tactics and formats were voted most effective (in order of effectiveness) in a recent Contently report; Social Media posts, eNewsletters, Website articles (editorial content), Illustrations/Photos, and Videos.
Community/Social Commerce
Content can be a real challenge and expense for businesses to continually develop and produce, so some follow the path of introducing community features where users can actually generate the fresh content for your site (free and in bigger quantities than you can produce it internally) that will greatly appeal to search engines.
The benefits of community features
Giving your users the chance to interact with your site is an important factor in ecommerce. Firstly, having community features (reviews, blogs with comments, forums, Q&As) within your own website or delivered onto the site by third parties (like Reevoo, Wordpress, Trustpilot) can have a positive impact on SEO based on the fact that content on your site (probably littered with good keywords) is being regularly updated.
The volume of content that users can create by commenting and reviewing can be much higher than your marketing resource's capacity so let them do the hard work for you.
Comments can add context to your website and provide social proof that the company is real and its products have been purchased and liked (or disliked), which improves trust and credibility.
Community features make sales. For example, 61% of customers read online reviews before making a purchase decision, and they are now essential for ecommerce sites (econsultancy)
Managing user-generated content
It is essential that all user-generated content is moderated using your site's administration site but don't forget that even showing negative comments and reviews can have a positive impact in showing balanced, representative social proof of your product's merits and downfalls. Too perfect is unbelievable.
Using on-site social commerce to segment and target users with relevant content/promotions
Taking user-generated content a step further and allowing users the ability to build a full profile, follow other users, send direct messages, like and comment on other user profiles or posts (basically an internal social networking site) allows you to collect a huge amount of valuable data, handed over willingly and enthusiastically by your audience. This data can then be used to engage users with hyper-targeted, specifically relevant content and promotions matched to their preferences as shown by their usage of the site (likes, shares, comments etc...)
References
http://www.harrods.com/style-insider
https://digitalawards.drapersonline.com/winners-2015
http://www.theguardian.com/small-business-network/2015/feb/16/content-rich-website-brand-drives-sales
https://econsultancy.com/blog/62165-five-ways-to-work-with-content-on-ecommerce-sites/
https://econsultancy.com/blog/66432-12-useful-content-marketing-examples-from-ecommerce-brands/
https://pages.spiceworks.com/B2B-Content-Marketing-Report-2014_Report-Landing-Page.html
http://contently.com/strategist/2015/04/21/infographic-2015s-biggest-content-marketing-trends/
https://econsultancy.com/blog/9366-ecommerce-consumer-reviews-why-you-need-them-and-how-to-use-them/